The best brochure print services
At Galloways, we pride ourselves on providing the best brochure print services available. Whether you're after a brochure, booklet, prospectus, folder, flyer, or pamphlet… we have the expertise and equipment to get the job done perfectly. As we have the most efficient presses, we'll also get the job done faster and more affordable.
With years of experience in the industry, our team of experts knows exactly what it takes to create high-quality brochures that are perfectly suited to your marketing needs. Whether you need basic brochure printing or more complex brochure marketing services, you can rest assured that your brochures will get the attention they deserve.
With a choice of binding and design elements, your printed brochures can pack as much information for branding purposes. You'll even have the option to use eco-friendly papers that are carbon balanced.
Types of brochures
We offer a variety of brochure printing options, including standard brochures, multi-page brochures, and custom-designed brochures for all industries:

Marketing Brochures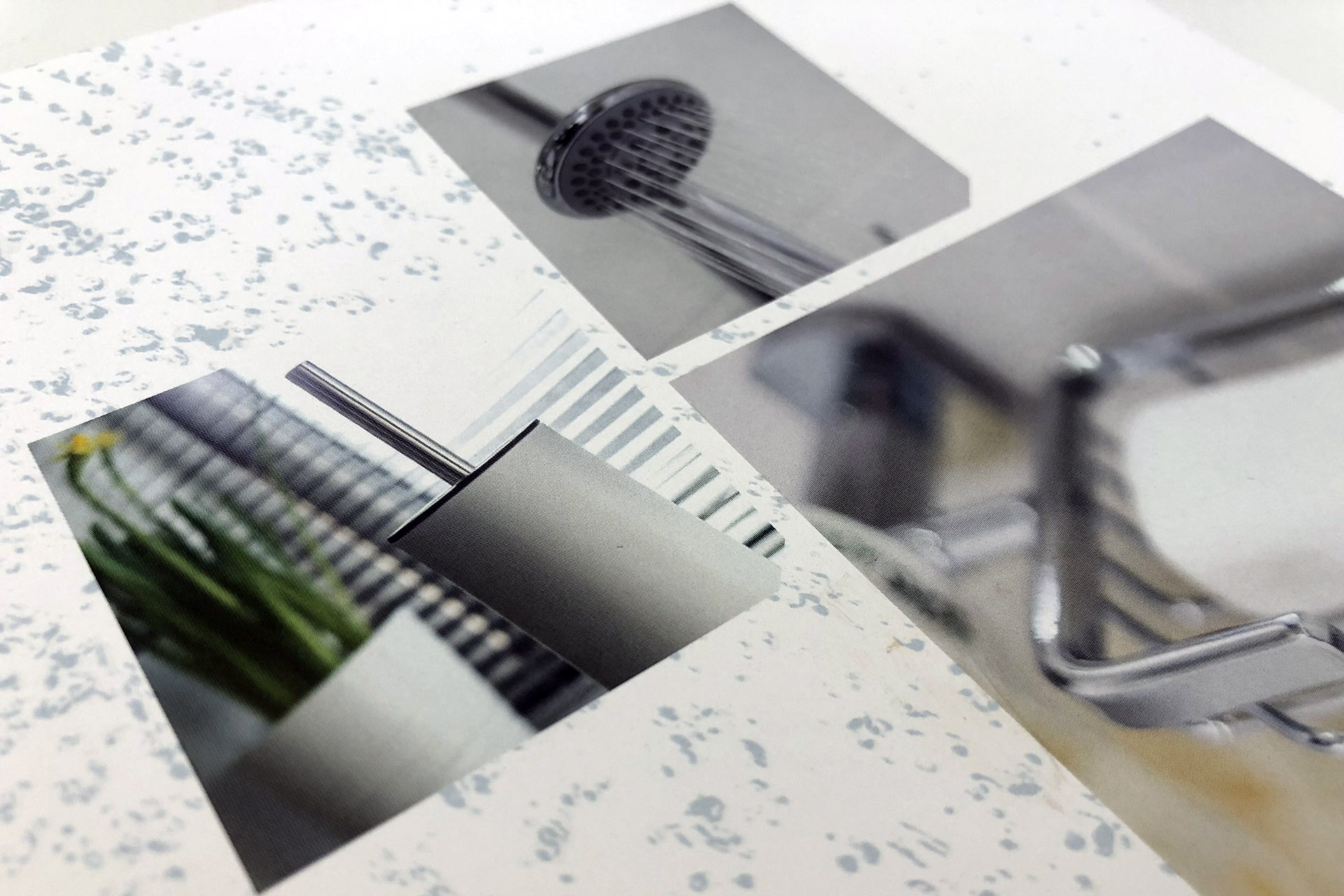 Looking to promote your business or product? Our brochure marketing services can help you create memorable and effective marketing campaigns that will get your brand the attention.
Wedding Brochures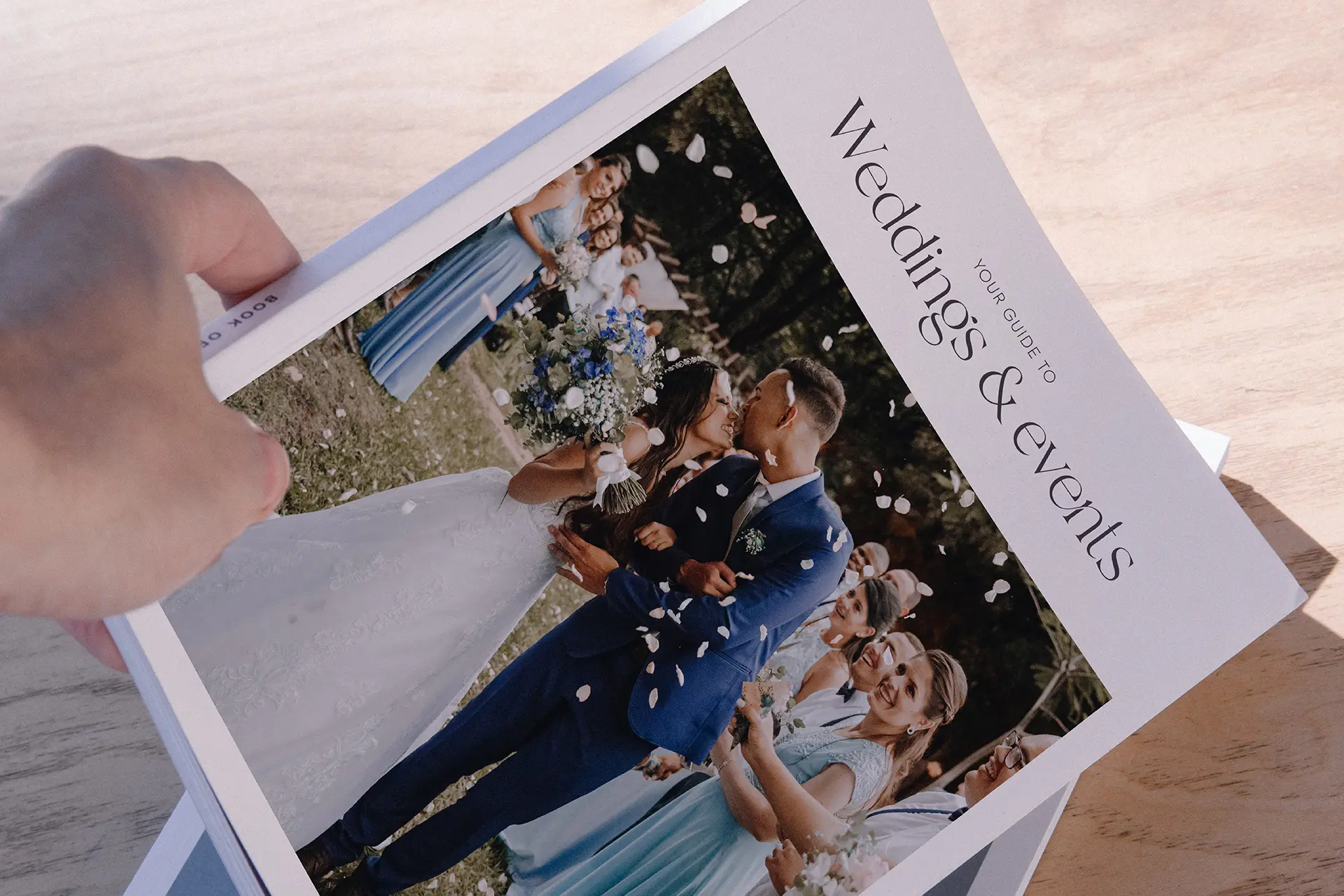 Perhaps it's time for a different way to showcase your hotel or wedding venue. At Galloways, our printed wedding brochures can maximise your marketing.
Business Brochures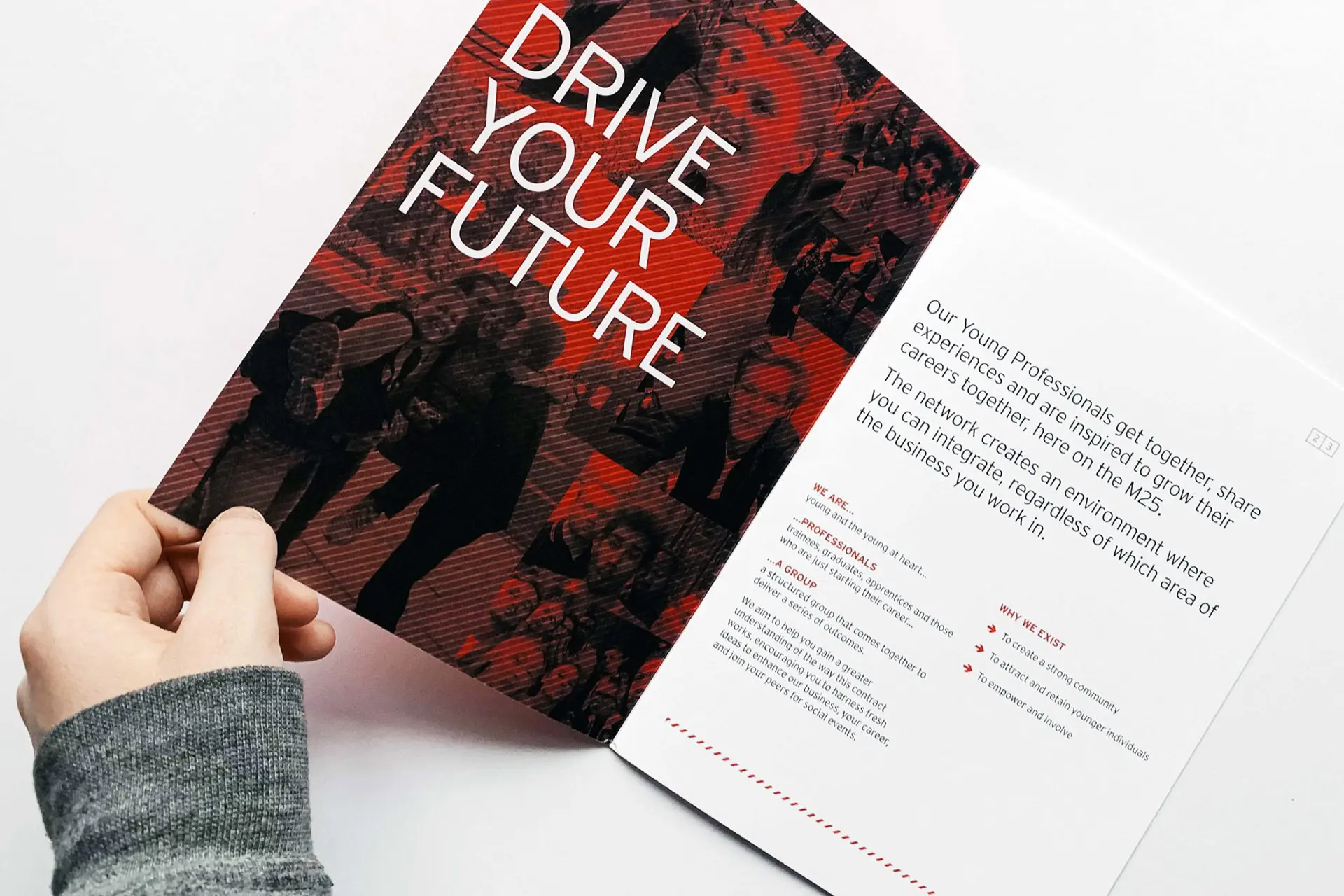 Whether you need simple, one-page brochures or full-colour, multi-page business brochures, our team of experts has the expertise and equipment to deliver high-quality professional business brochures that get results.
University Prospectuses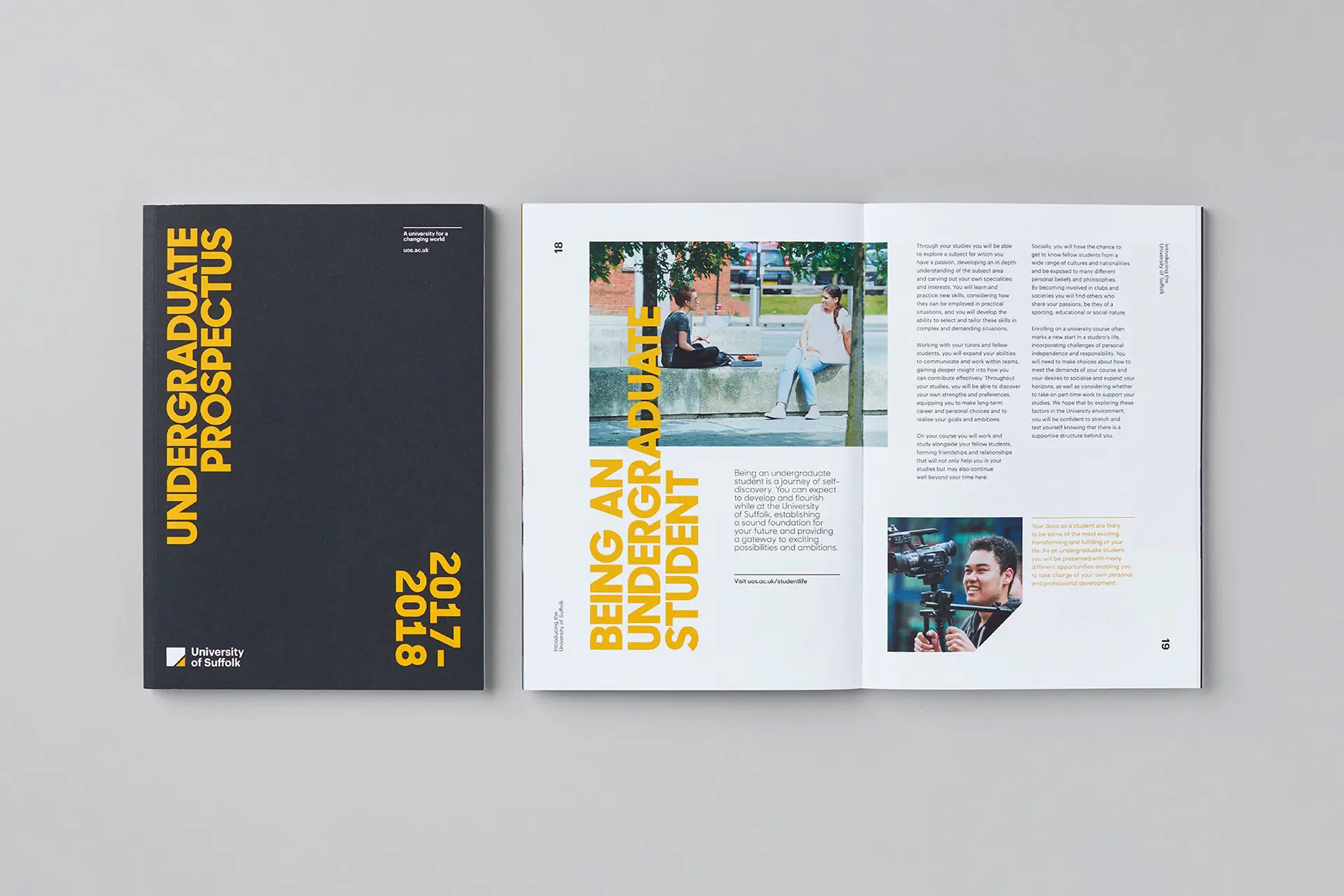 Looking for an affordable way to market your university or educational program? At Galloways, we specialise in creating custom-designed prospectuses.
Product brochures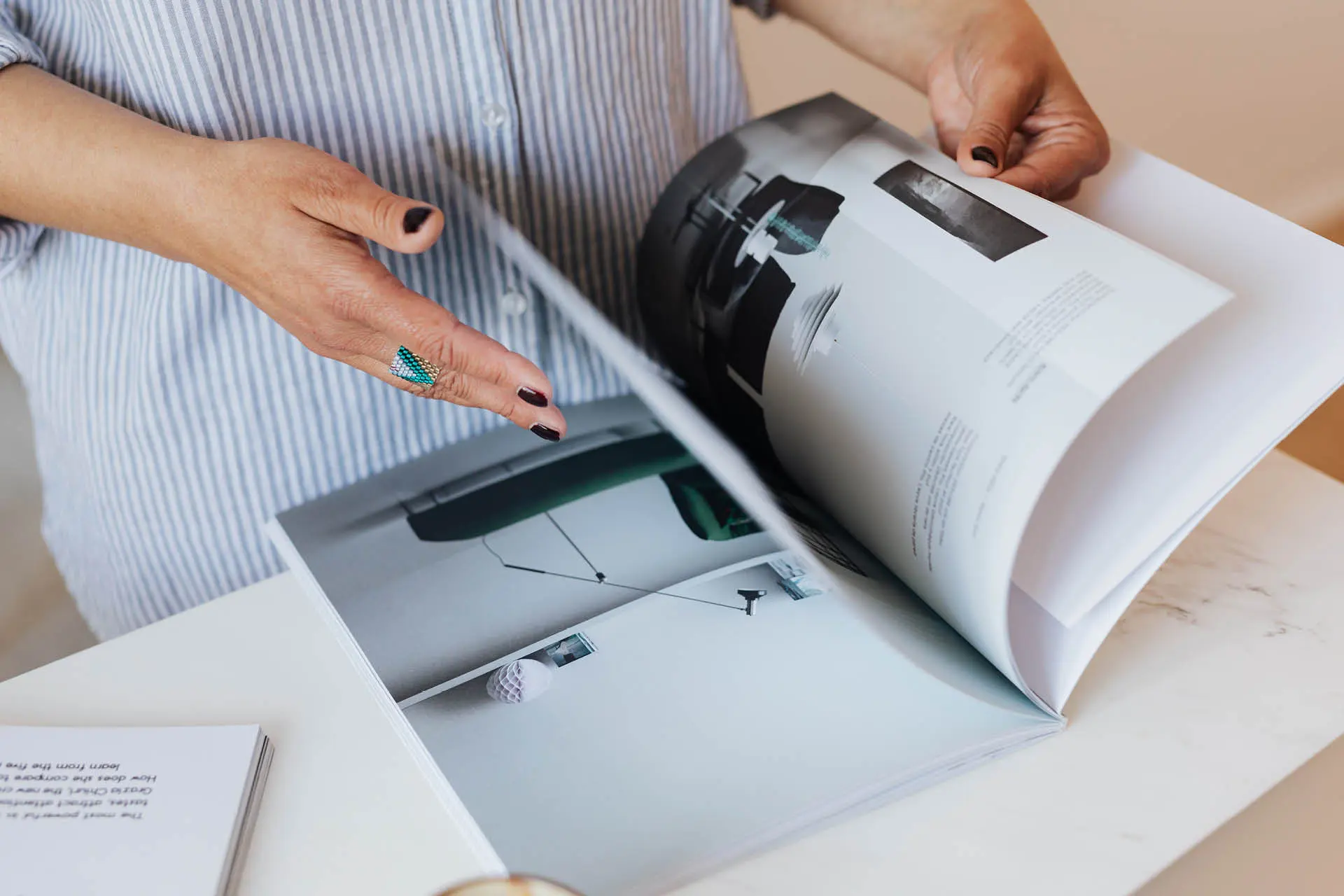 As one of the leading product brochure print services, we understand the importance of delivering high-quality product brochures that help you stand out from the competition.
Event brochures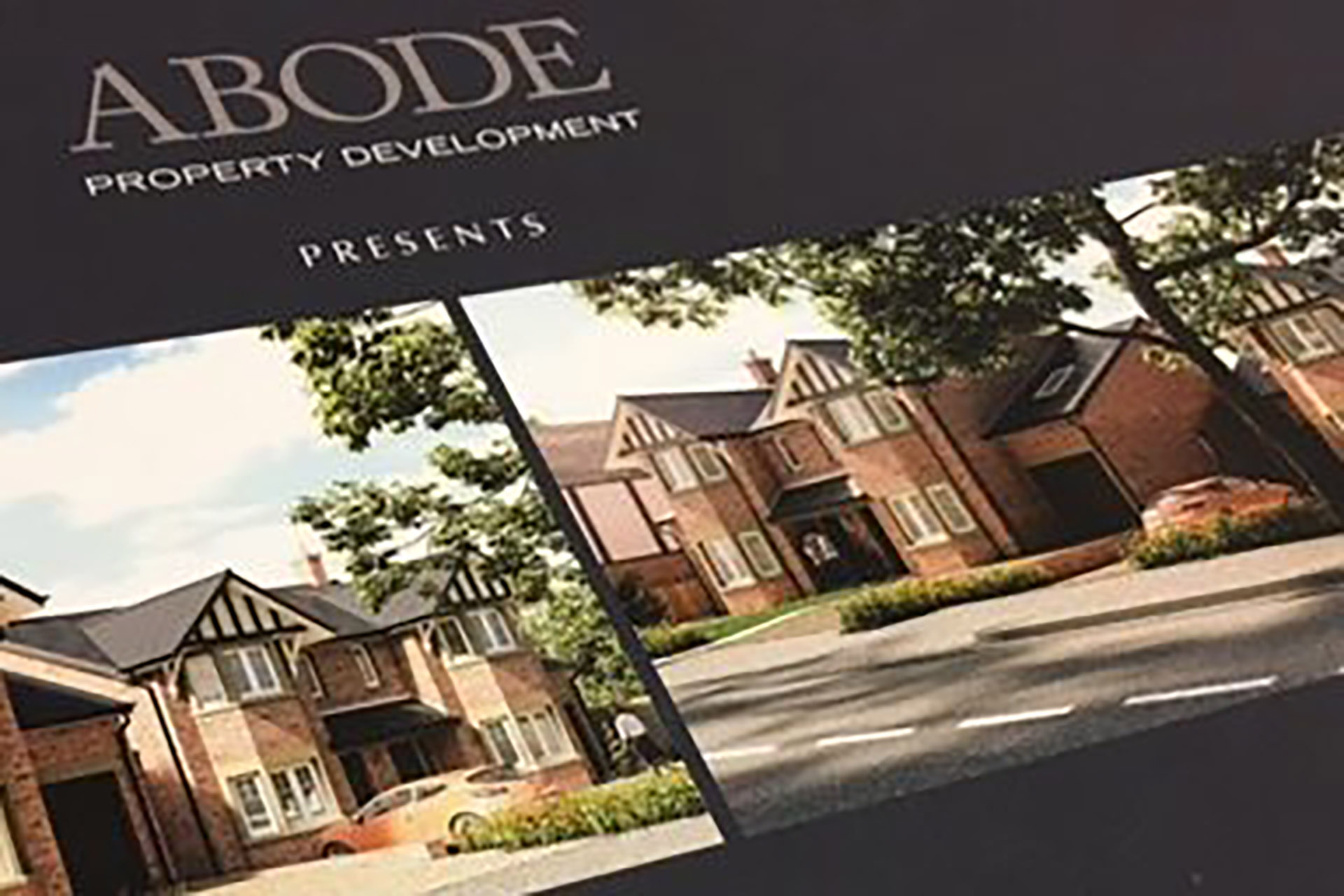 Event brochures are an essential tool for marketing events of all kinds, from small conferences and workshops to large-scale festivals and concerts.
Corporate brochures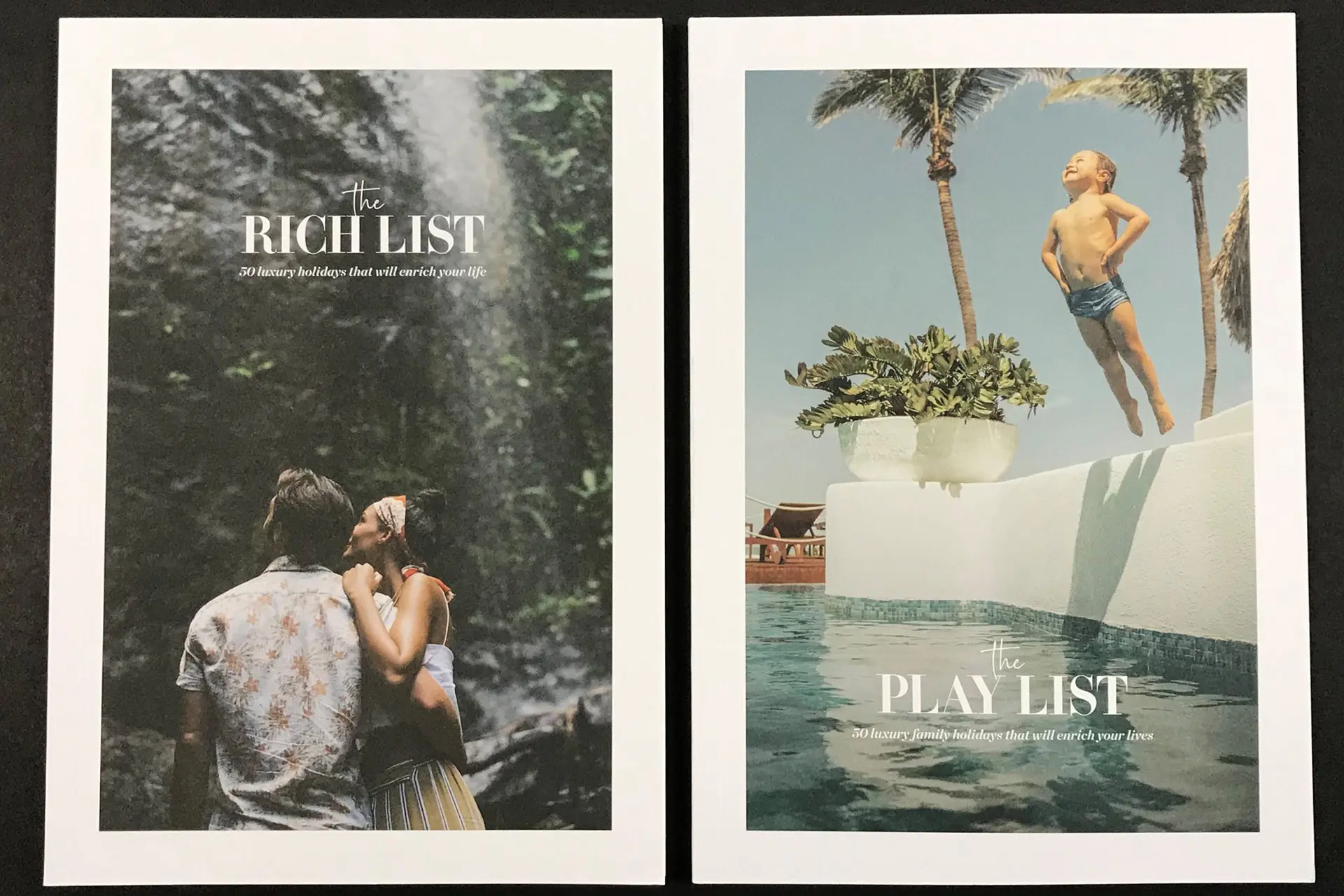 With our luxurious corporate brochure printing services, you can create high-quality corporate brochures that help your business stand out from the competition.
Types of binding for your brochure
We offer a variety of binding options to suit your needs. For a full list see here or for a brief overview please see below:
Our most popular type of brochure printing, saddle stitching involves folding the paper and attaching it together with staples along the side. This is a great option for businesses looking for an affordable way to create high-quality brochures that are designed to get noticed.
PUR Perfect binding is another popular form of brochure printing that involves adhering the pages together with glue along the spine. This creates a sleek, polished finished look, making it an ideal choice for premium brochures or marketing materials. Not to be confused with standard perfect bound books, PUR binding is more resistant to changing temperatures than traditional glues.
Wire-o binding, also known as spiral binding or coil binding, is a great option for creating professional brochures that are easy to flip through and read. With this type of brochure printing, the pages are held together with a durable wire along the inside edge, making it an ideal choice for displaying detailed information and promoting your products or services.
If you're looking to add extra protection and durability to your marketing materials, consider adding a laminate coating to your printed brochures. With a protective layer on top of the paper, your brochures can withstand more wear and tear from regular use, helping them stand out from the competition and get noticed.
If you need to get your message across in a more dynamic way, consider using foldable brochures. From accordion folds to gatefolds, there are many options for incorporating unique designs into your marketing materials. With their compact size, they are easy to carry around and distribute to potential customers, making them a great choice for marketing on a budget.
The Galloways Brochure Guarantee
High quality presses and print
Using high-resolution printers and specialised inks, we can create beautiful brochures that really stand out. Whether you need custom designs or complex marketing materials, our team will work with you to ensure your brand and message are perfectly conveyed on your printed materials.
All of our brochures are carefully packed in our bespoke packaging. We also shrink-wrap jobs where required.
We can even produce a sample brochure before for you to make sure you're happy with the end result before ordering multiple copies.
Because of our in house printing and folding presses we can offer both flexibility and significant capacity and enable us to provide a genuinely impressive range of print solutions – tailored to meet individual budgets, marketing strategies, print run and material requirements.
Types of folded brochures
We offer a variety of brochure folds, including standard folds, z-folds, gate folds, and accordion folds:
Great for larger brochures and booklets that need a more dramatic presentation.
A great choice for brochures that have a lot of text or that need to be printed in large quantities.
A great option for businesses that want to highlight multiple products or services in one brochure.
Ideal if you want to maximise your space while highlighting key information.
Perfect when you have a lot of content to share but not a lot of space.
Benefits for printing brochures with Galloways
You just learned about the different types of brochure folds and binding that you can use. As much as selecting your brochure is important, knowing how they should look when designed well will make all the difference. We work with selected partners and agencies who are experts in brochure design.
With our affordable prices, reliable service, and high-quality materials, you can rest assured that your brochures will be printed exactly as you envision them. Whether you need basic one-colour brochure printing or more complex services like laminated brochures and wire-o binding, our team of experts will work with you to create the perfect solution for your marketing needs.
So why wait? Contact us today to learn more about our brochure print services and get started on creating the perfect marketing materials for your business!
With Galloways, you can trust that your printed brochures will stand out from the competition and help you achieve your marketing goals.
Guides & knowledge
See all our guides and helpful information
See all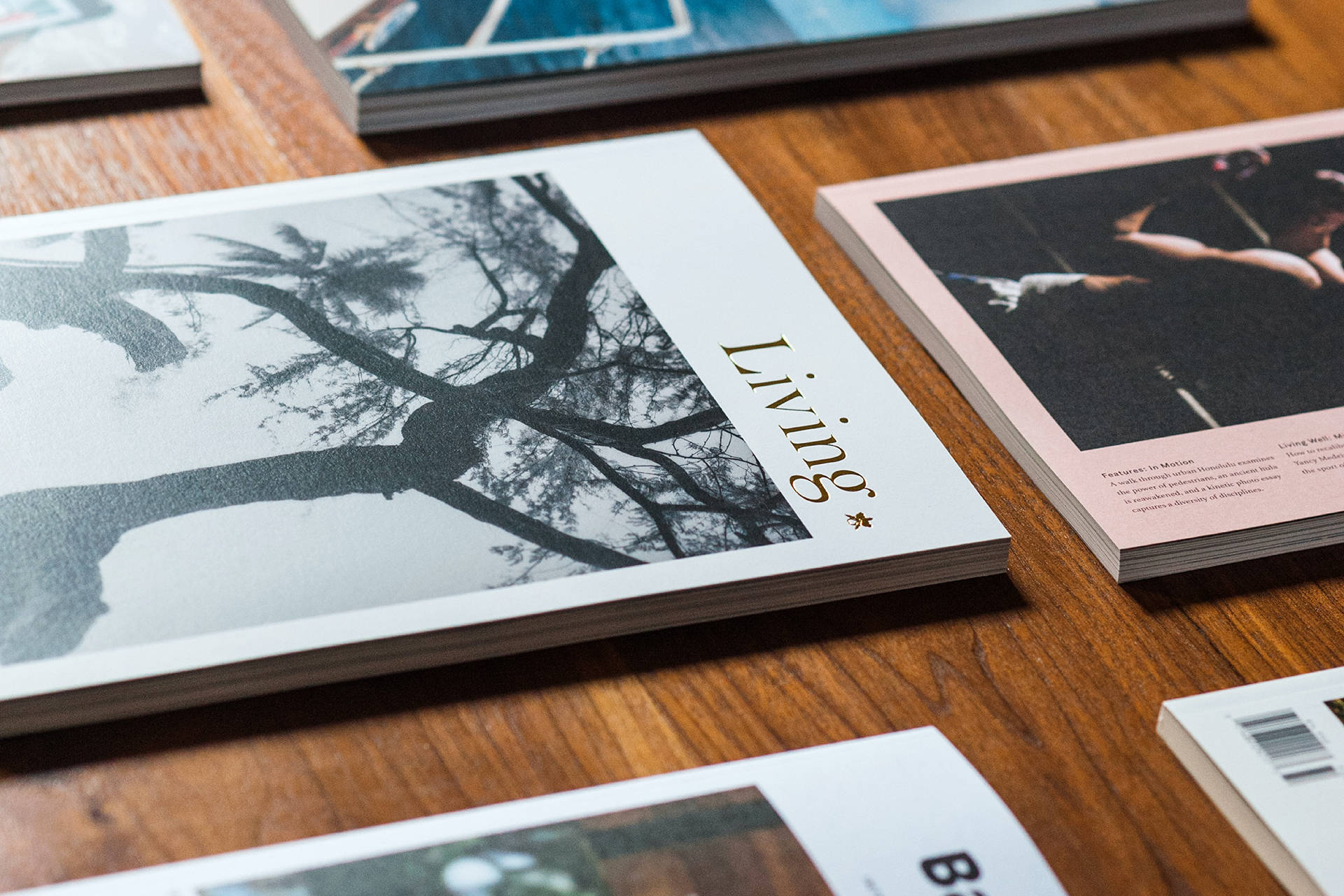 How to create a marvellous marketing brochure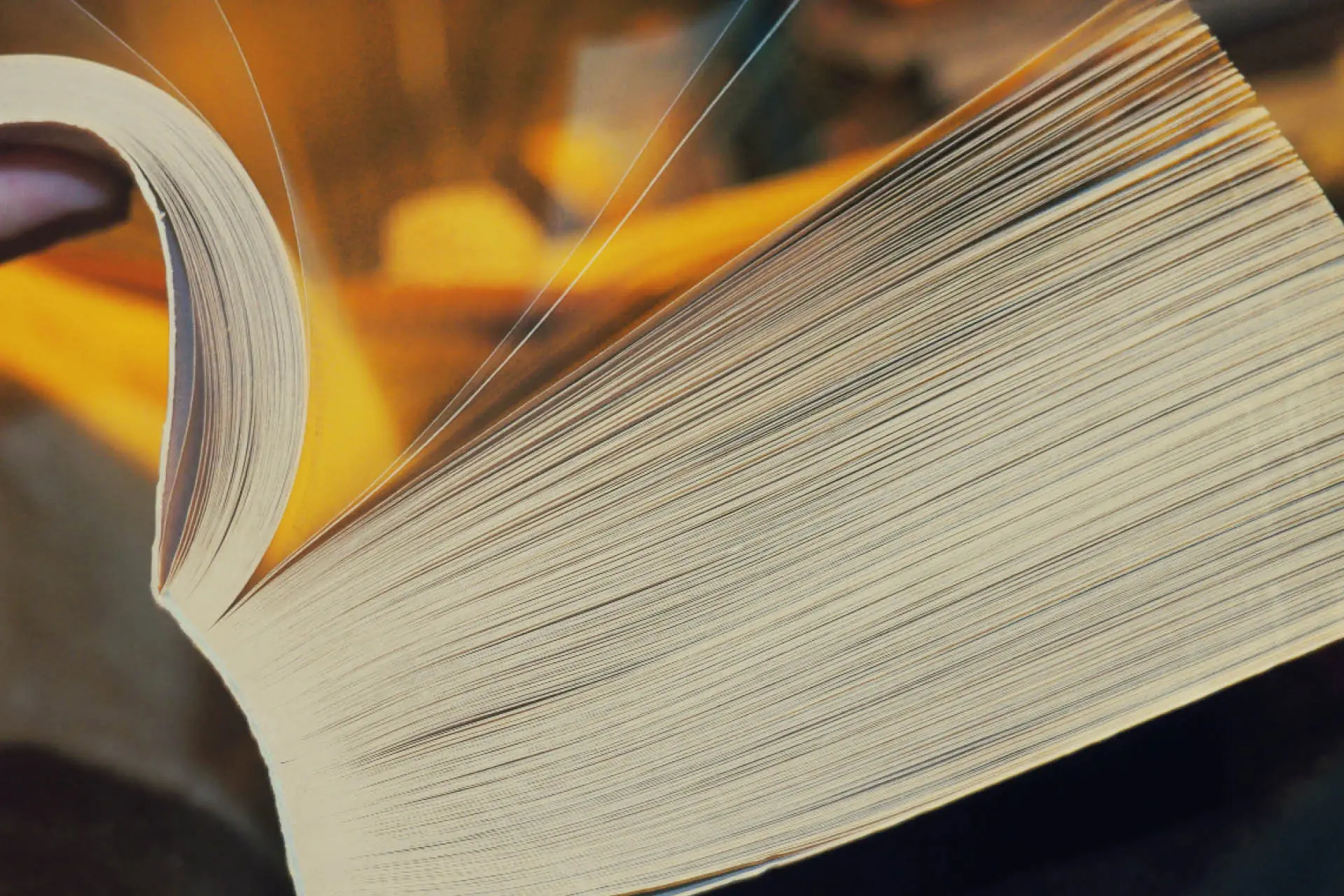 How PUR-fect is our Perfect Binding?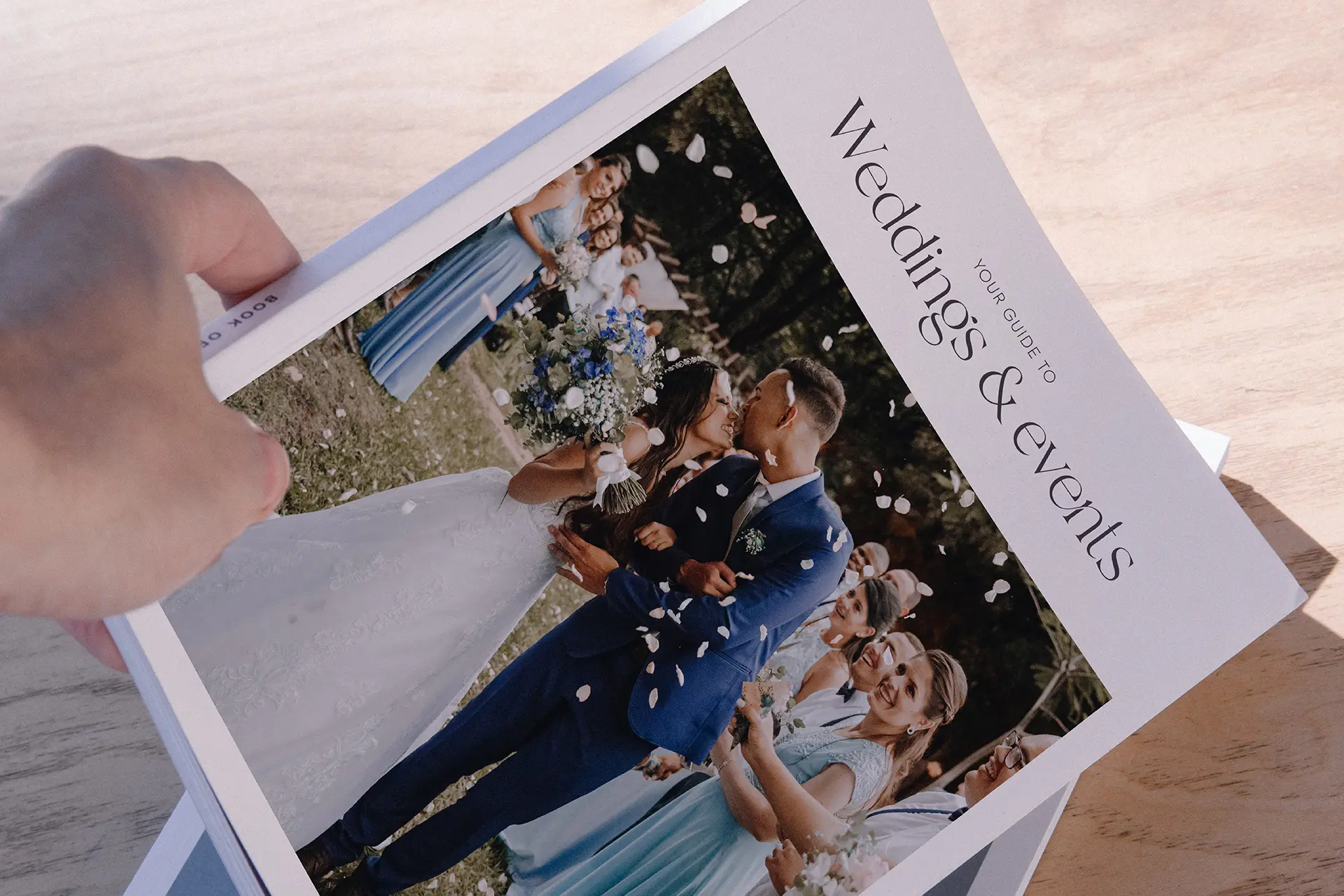 Wedding brochure printing: the perfect match for your marketing strategy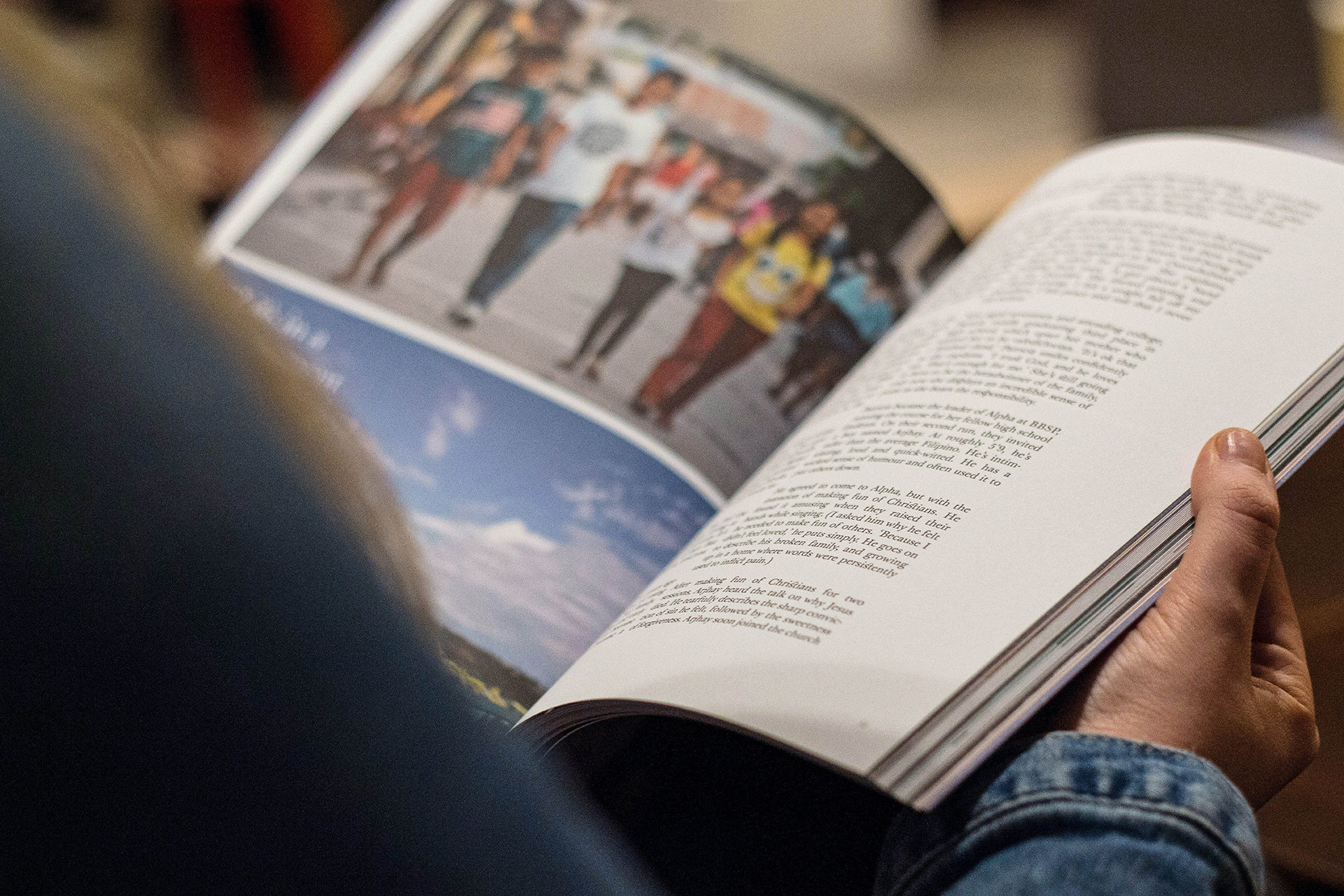 Paper based communication
"Magazine looks great. Gone down a storm. Thanks so much for another quality job."
Jez Poole, Kuoni – world's leading luxury tour operator
Who we work for
A small selection of some of the companies and businesses we at Galloways Print and Media Specialists are proud to have produced print for.