We are print and media experts
Our customers' tell us that it's reassuring to find a printer who believes as much in continuity as it does development. We've been producing exceptional print since 1870 and our commitment to service and competitive pricing hasn't changed.
One of the things we pride ourselves on is our ability to translate complex print terminology to plain English so that you know exactly what you're going to get.
We'll spend as long as it takes with you listening and offering options and solutions, working alongside you to deliver an outstanding product.
We work as an extension of your marketing department, alongside your graphic designers and together with your print buyers. We take a practical, commercial approach to every project and understand how print fits into the overall marketing mix.
Our capabilities
We have 24/7 litho printing capability and digital presses which deliver both flexibility and significant capacity and enable us to provide a genuinely impressive range of print solutions – tailored to meet individual budgets, marketing strategies, print run and material requirements. Our solutions are designed to give you certainty and confidence.
However you want to work we'll be with you every step of the way – and we're happy for you to meet the team every step of the way too. If you just want a single point of contact to deal with we'll supply one, but if you want to meet the team involved in a particular process or everyone who'll work on your project then that's fine too. We're a friendly and approachable bunch!
We're trusted by some of the biggest brands in the UK because of the skills and expertise that we bring to each and every project. Get in touch to see what we can do for you.
"At Galloways we aim to become a trusted partner, delivering the bespoke package to clients efficiently and within budget. We strive to deliver over 150 years of customer care within today's digital arena proactively offering advice when requested."
Matt Galloway, Managing Director
We care about the environment too
We recognise the importance of our environmental responsibilities and continually seek to improve its environment performance and minimise any negative impact.
Waste management procedures are in place throughout the factory aimed at reducing both energy and waste levels. Our paper, board and packaging used in the print process meets the environmental specifications of our client. All the waste Galloways produce is regularly collected by licensed contractors.
Galloways support the use of Carbon Balanced paper, which enables you to offset the unavoidable carbon emissions of your office paper and printed marketing communications. To find out more please speak to your account manager who would be happy to assist.
Providing the people of Manchester and beyond
Established in 1870, the company was originally based at 14 Charlotte Street in the heart of Manchester. Whilst the original building is still there, Galloways has moved on. In the 1930s we moved out of the city to Salford, to premises later completely destroyed in World War Two.
We successfully resurfaced, eventually moving to Stockport in 1964 and then on to our current, purpose built location in Poynton in 1989.
Ownership and the passion for print excellence has passed from founder John Galloway to his nephew and then down the generations from father to son.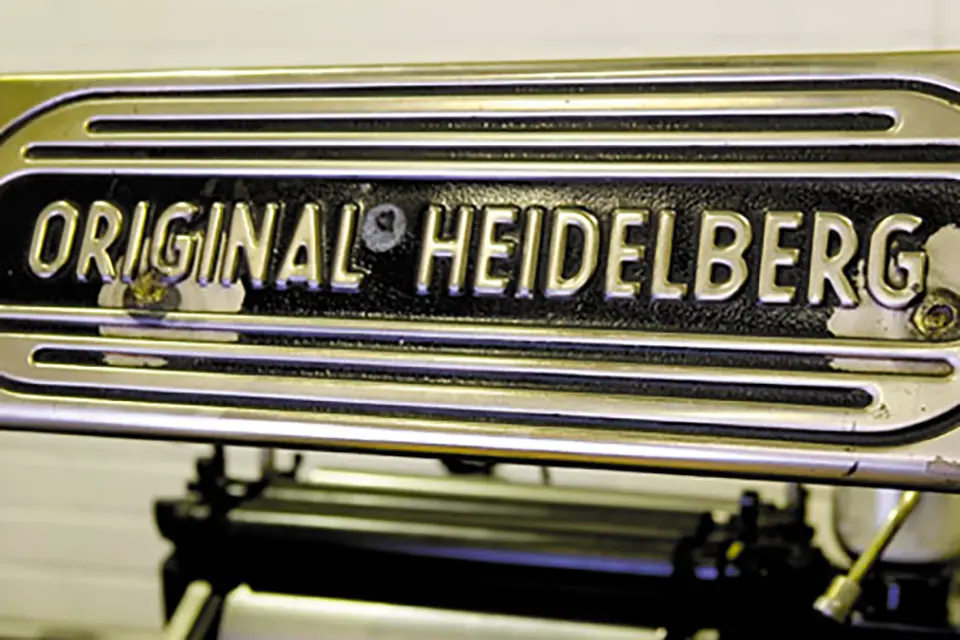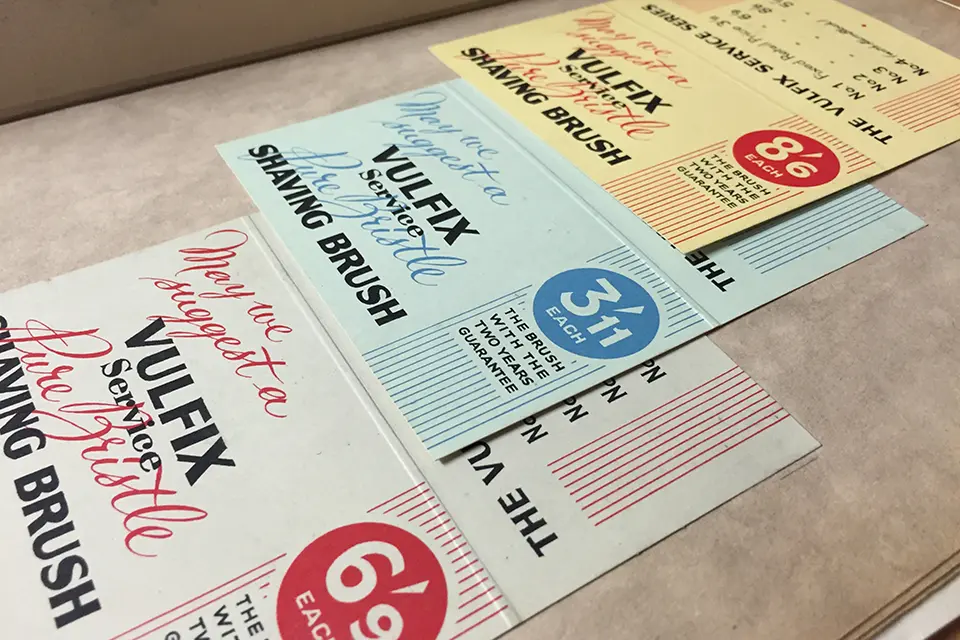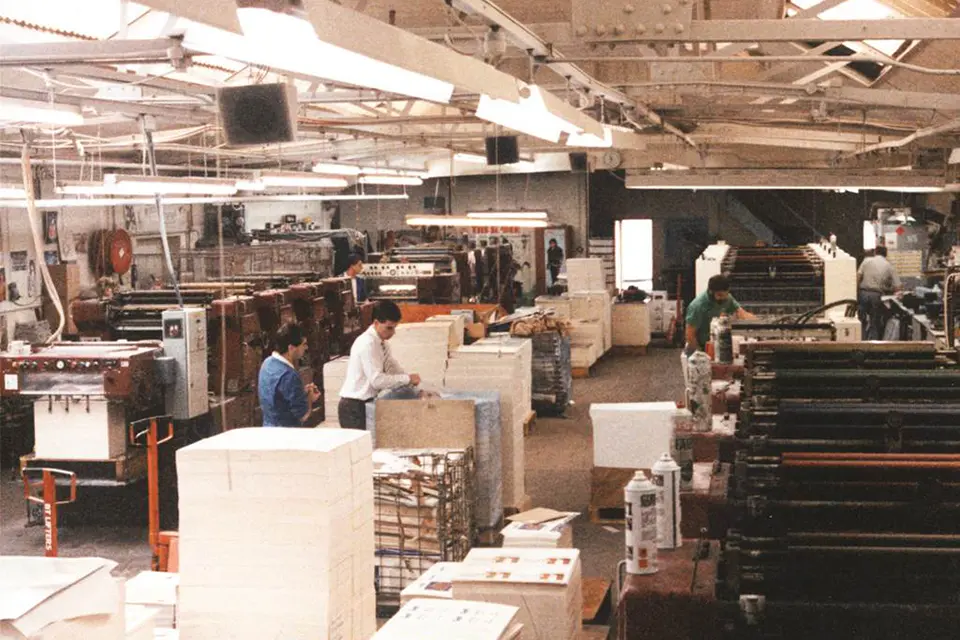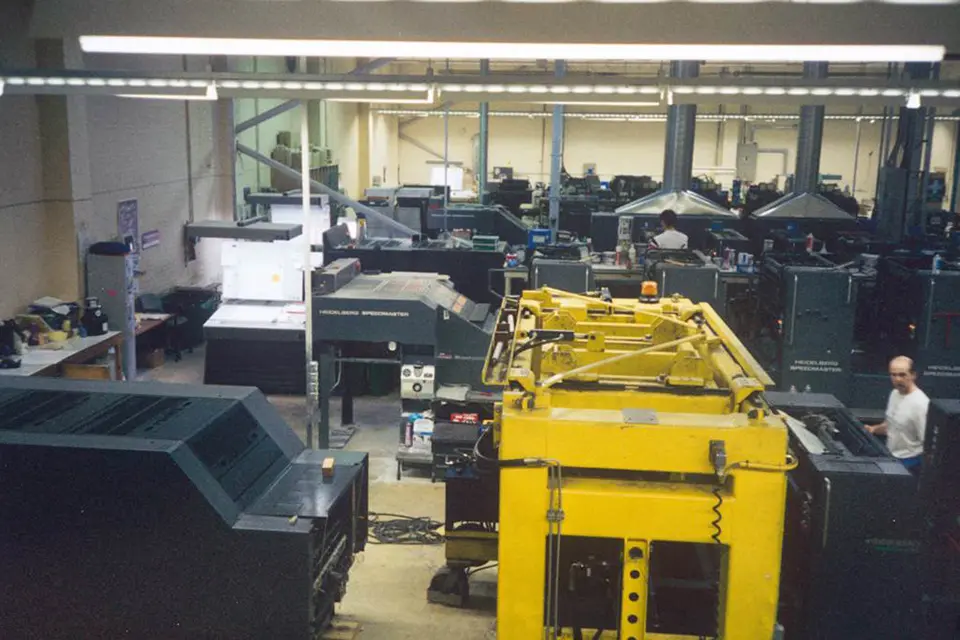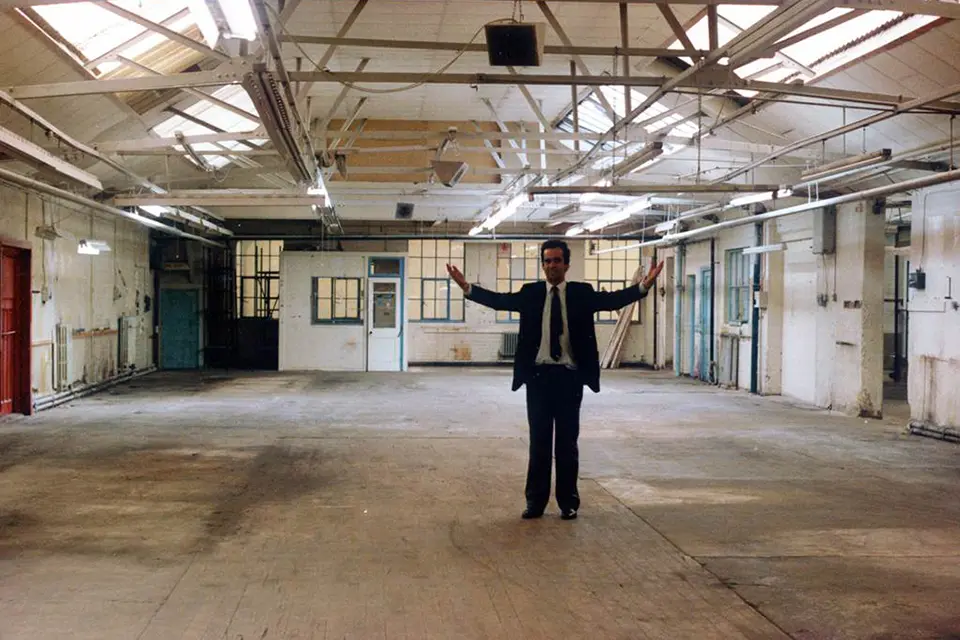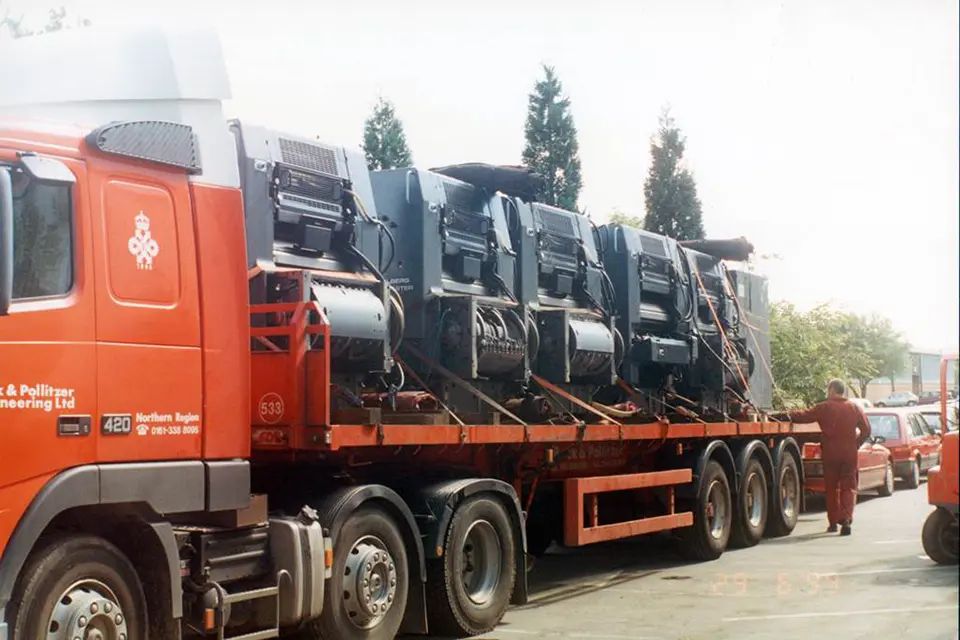 Meet our team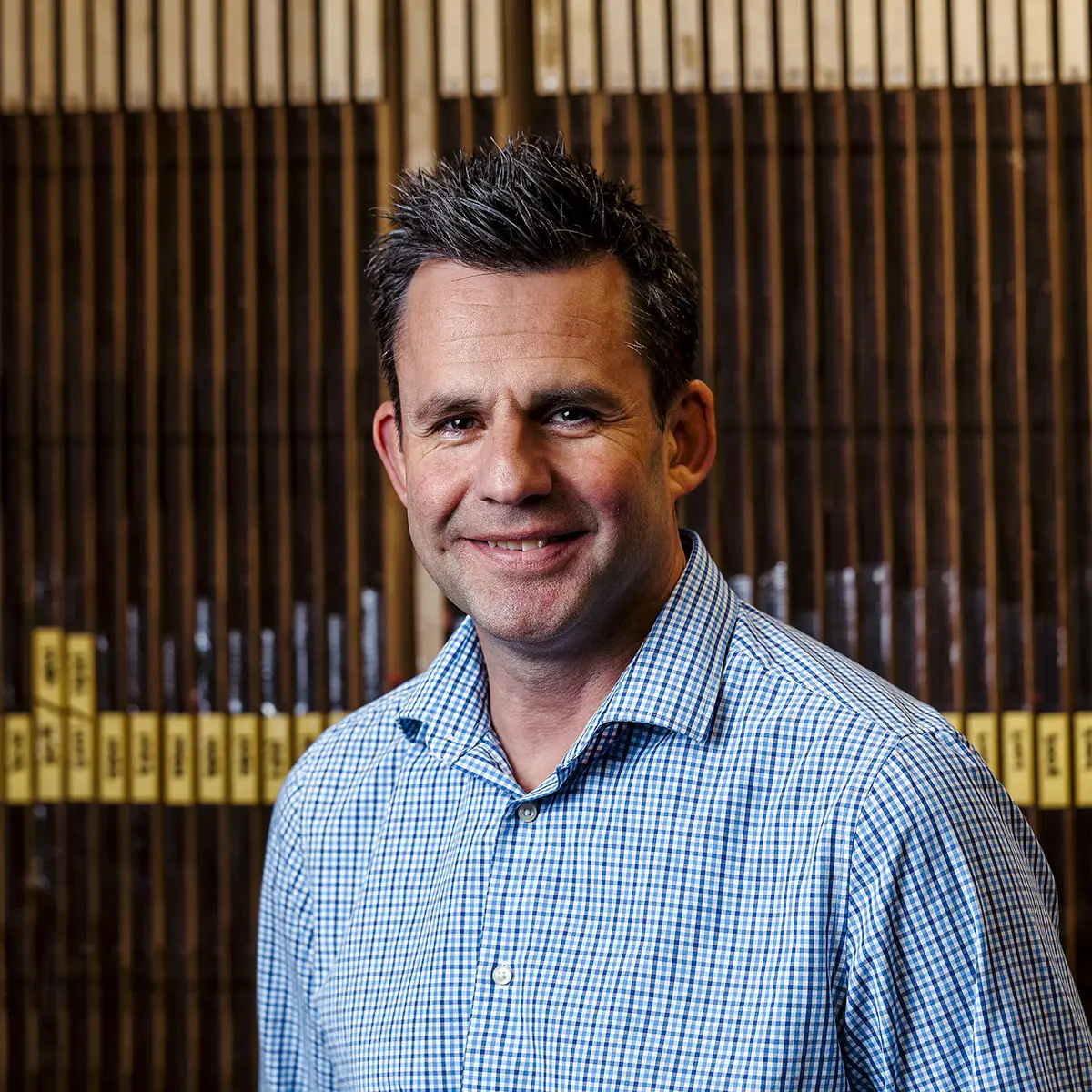 Jason Richardson
Sales Director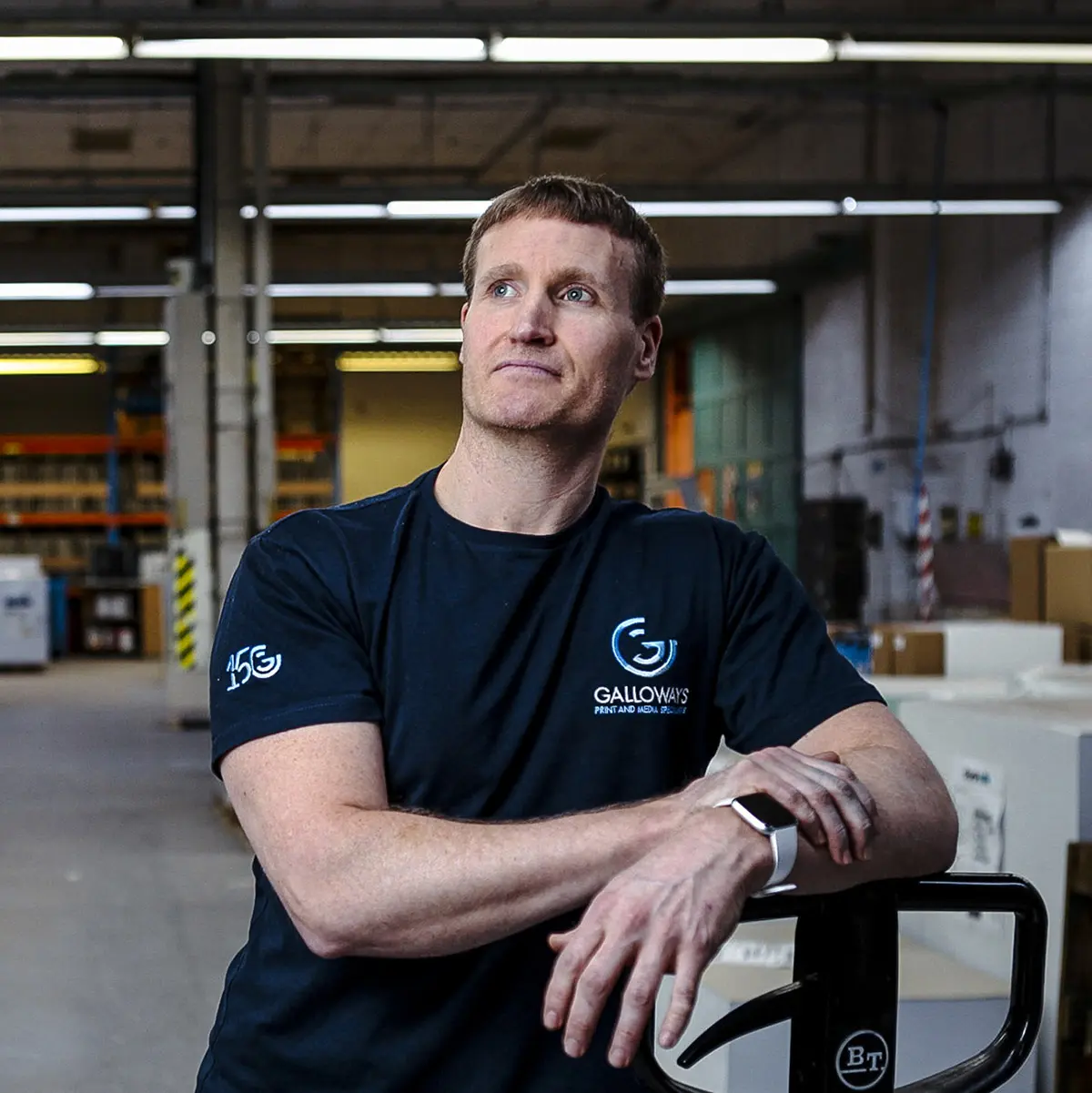 Darren Sharples
Litho Print Operator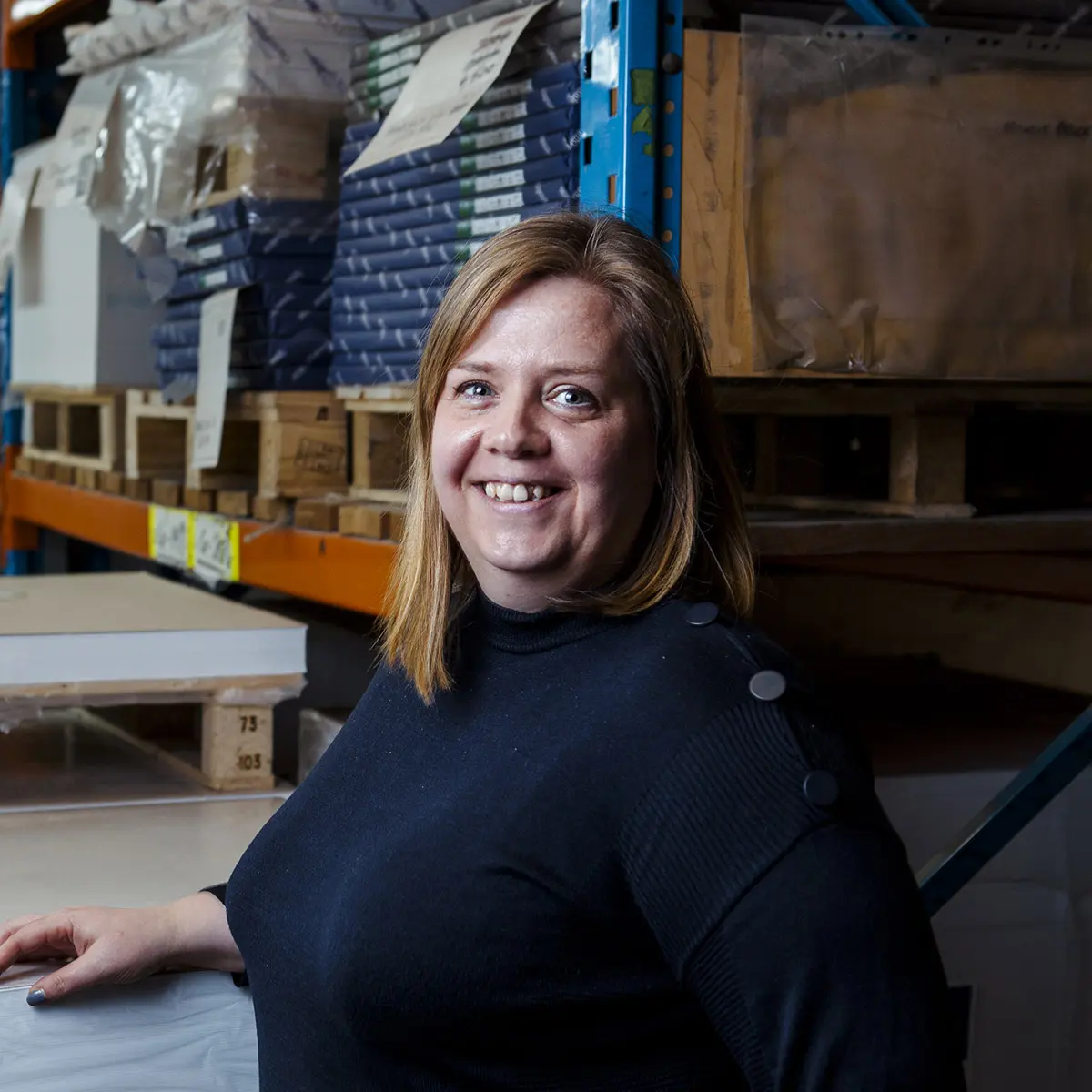 Dawn Galley
Systems & Project Manager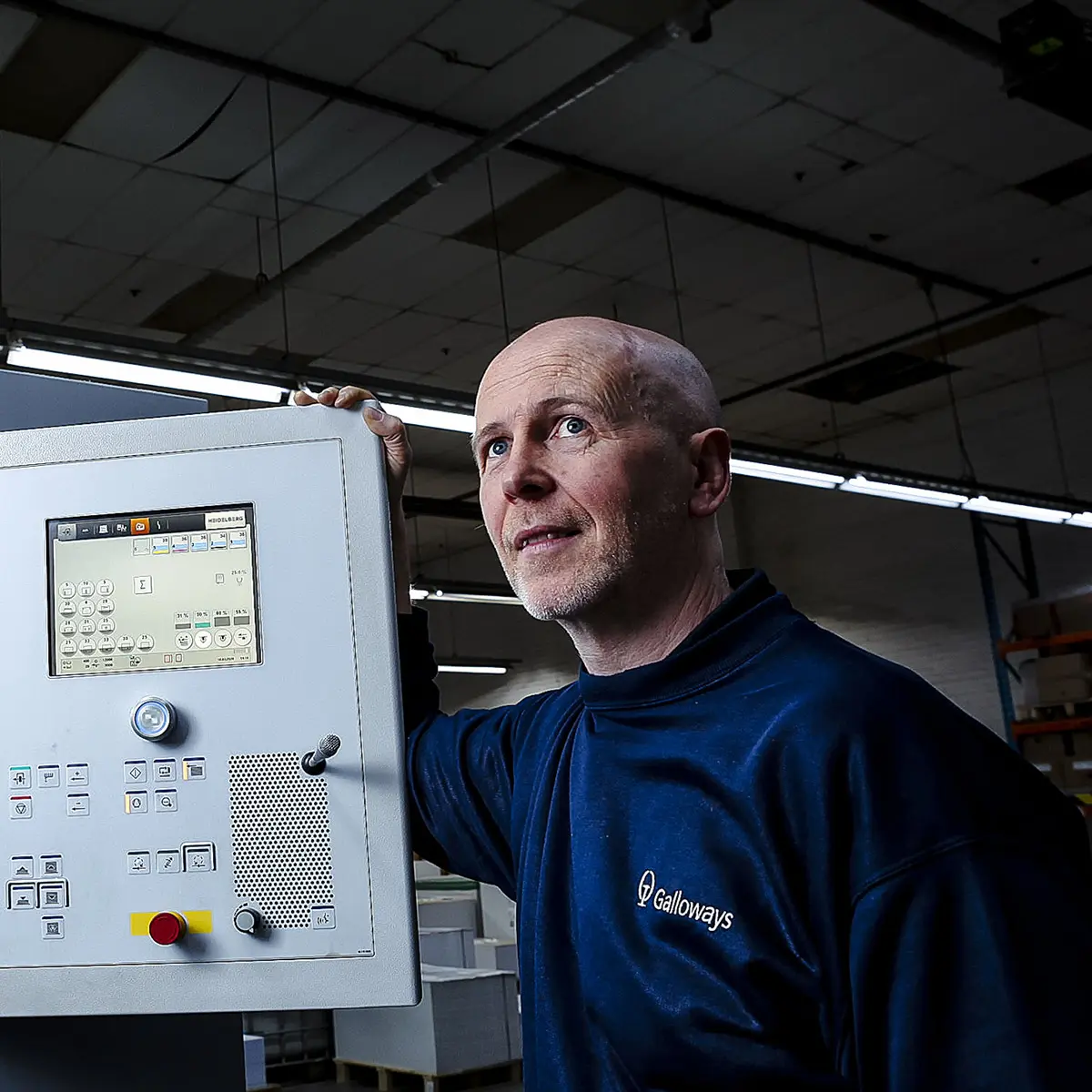 Liam Murray
Litho Print Operator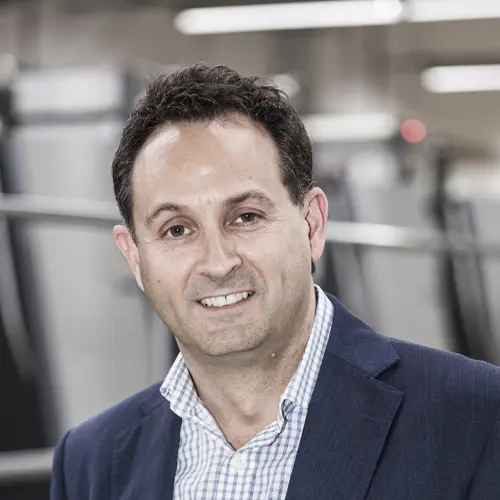 Paul Hughes
Sales Executive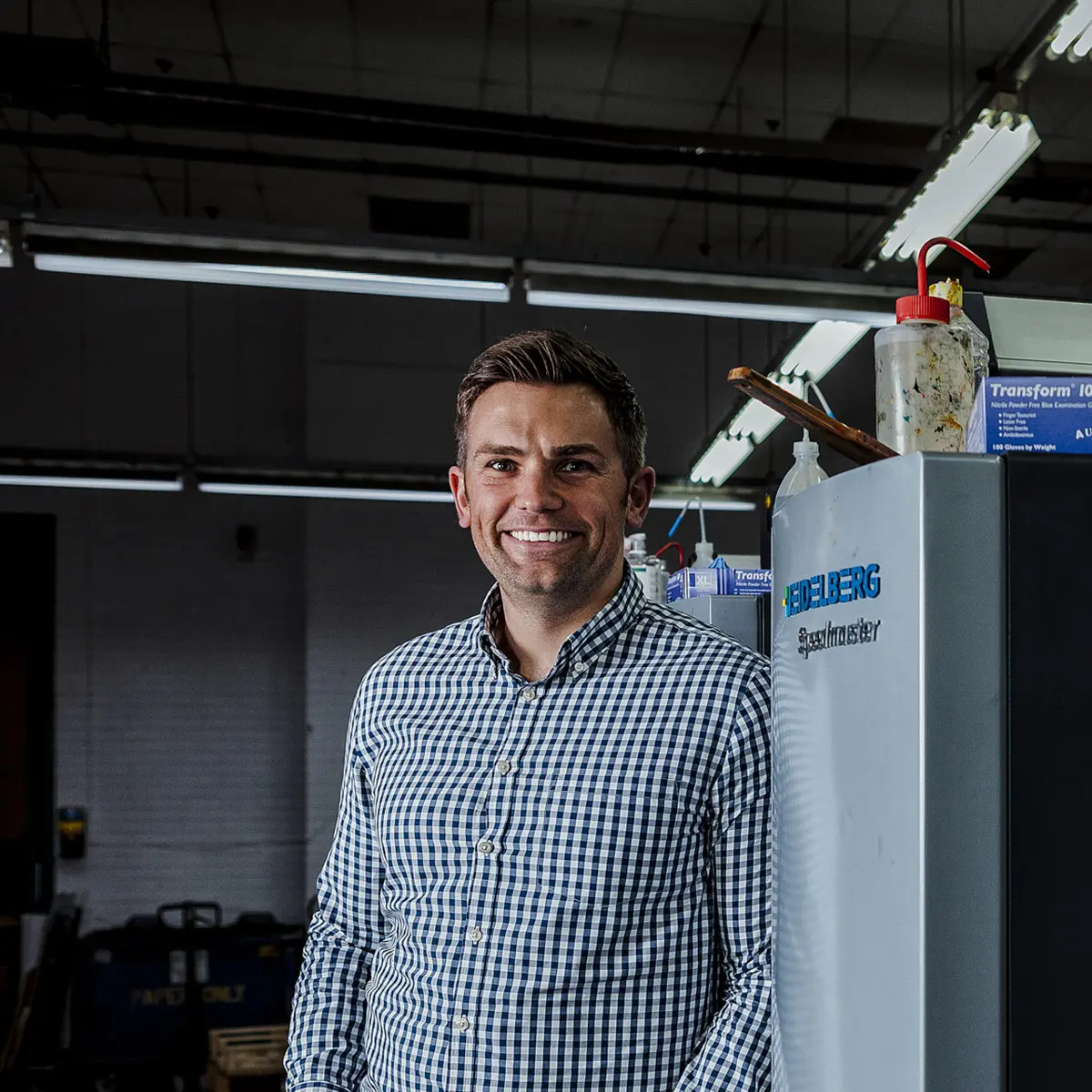 Matt Galloway
Managing Director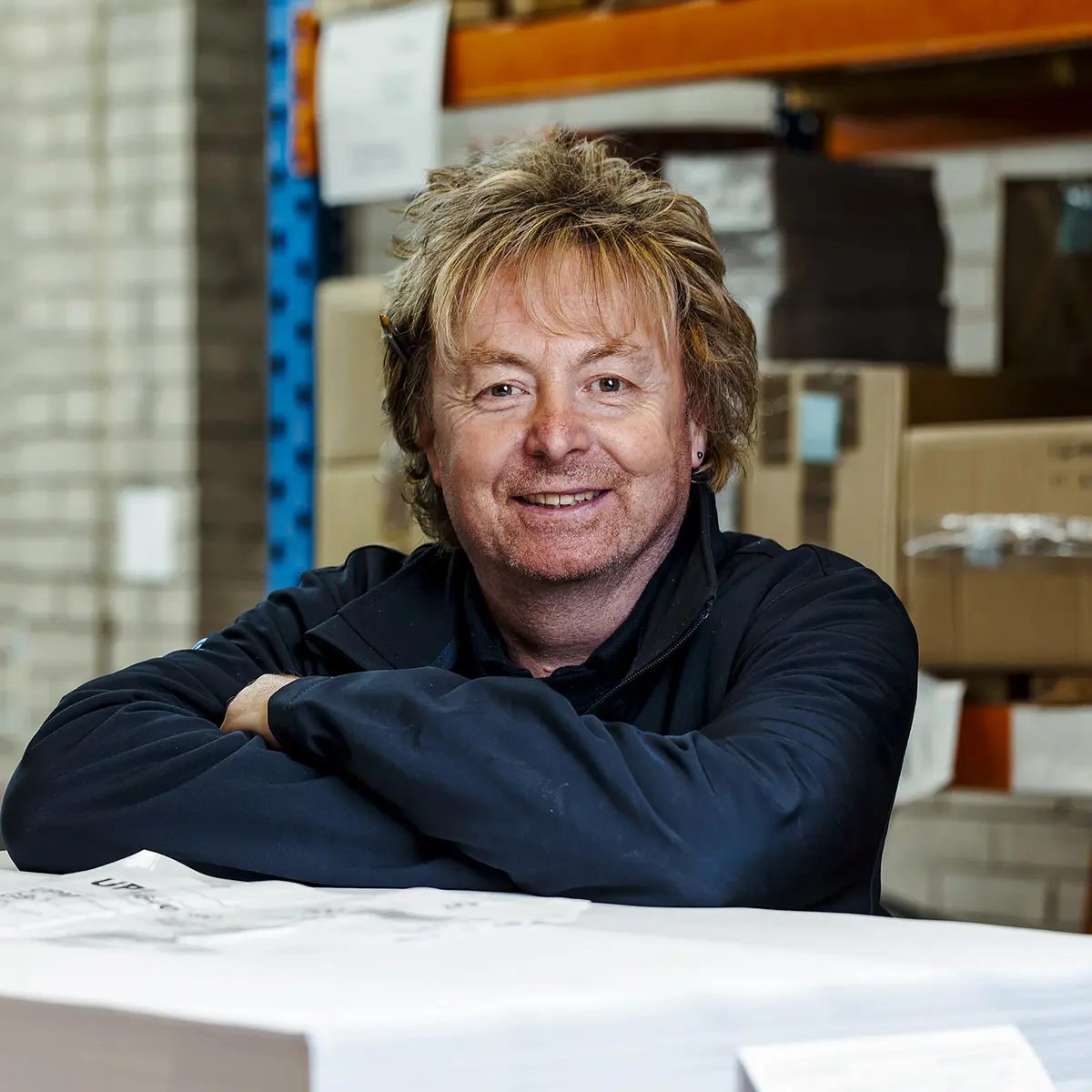 Mike Walton
Warehouse & Logistics Manager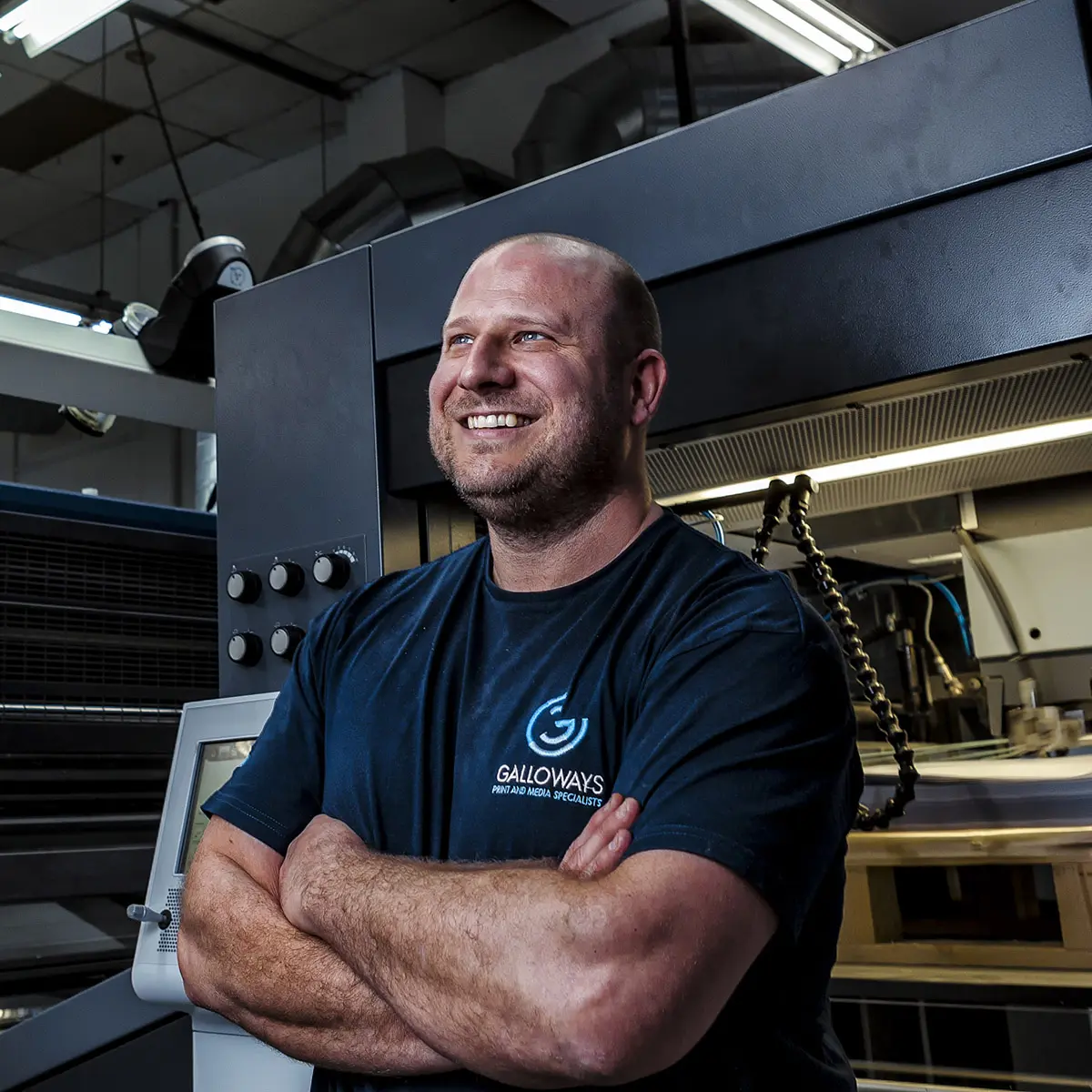 Paul Allanson
Litho Print Operator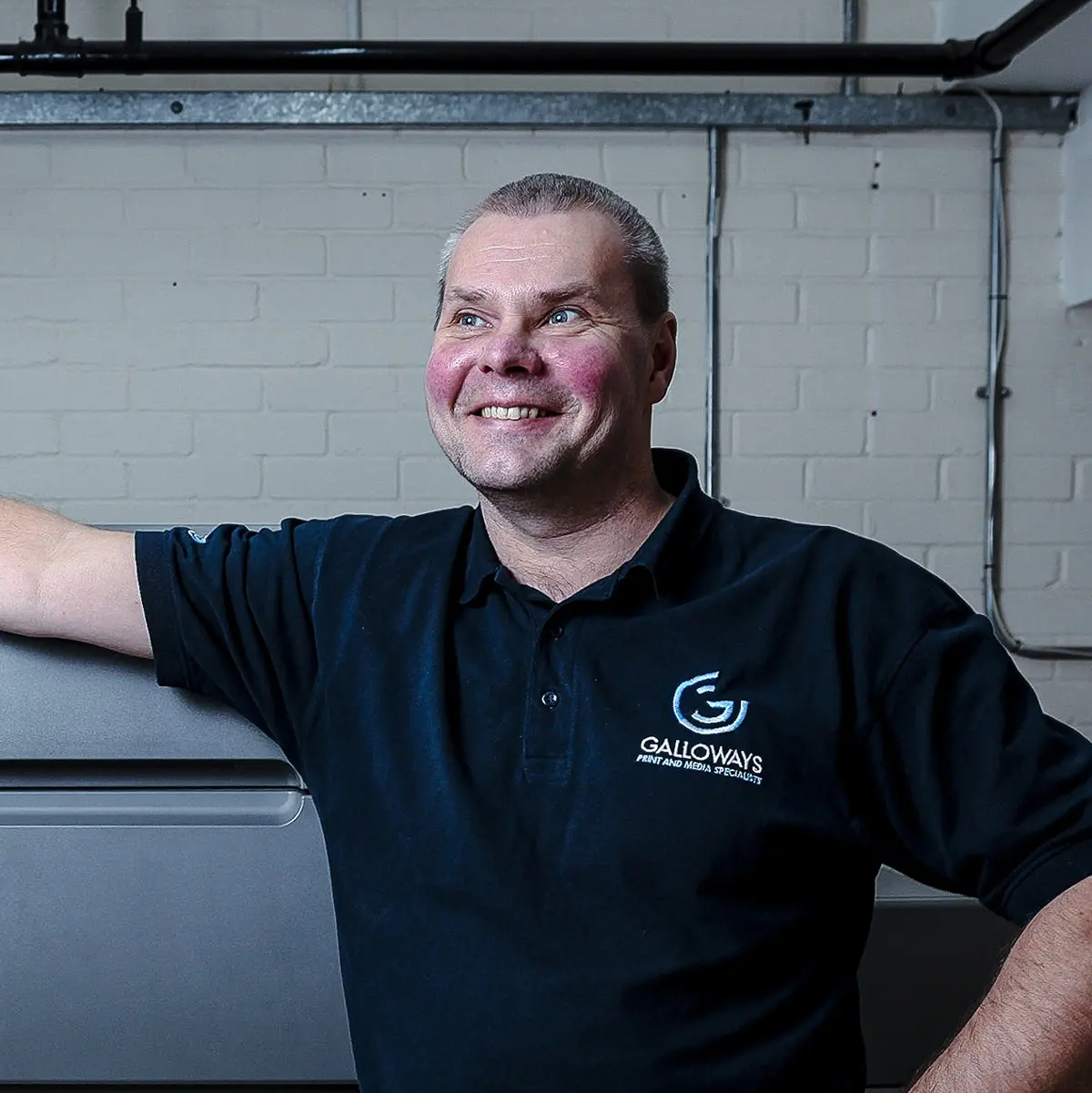 Paul Scowen
Digital Print Technician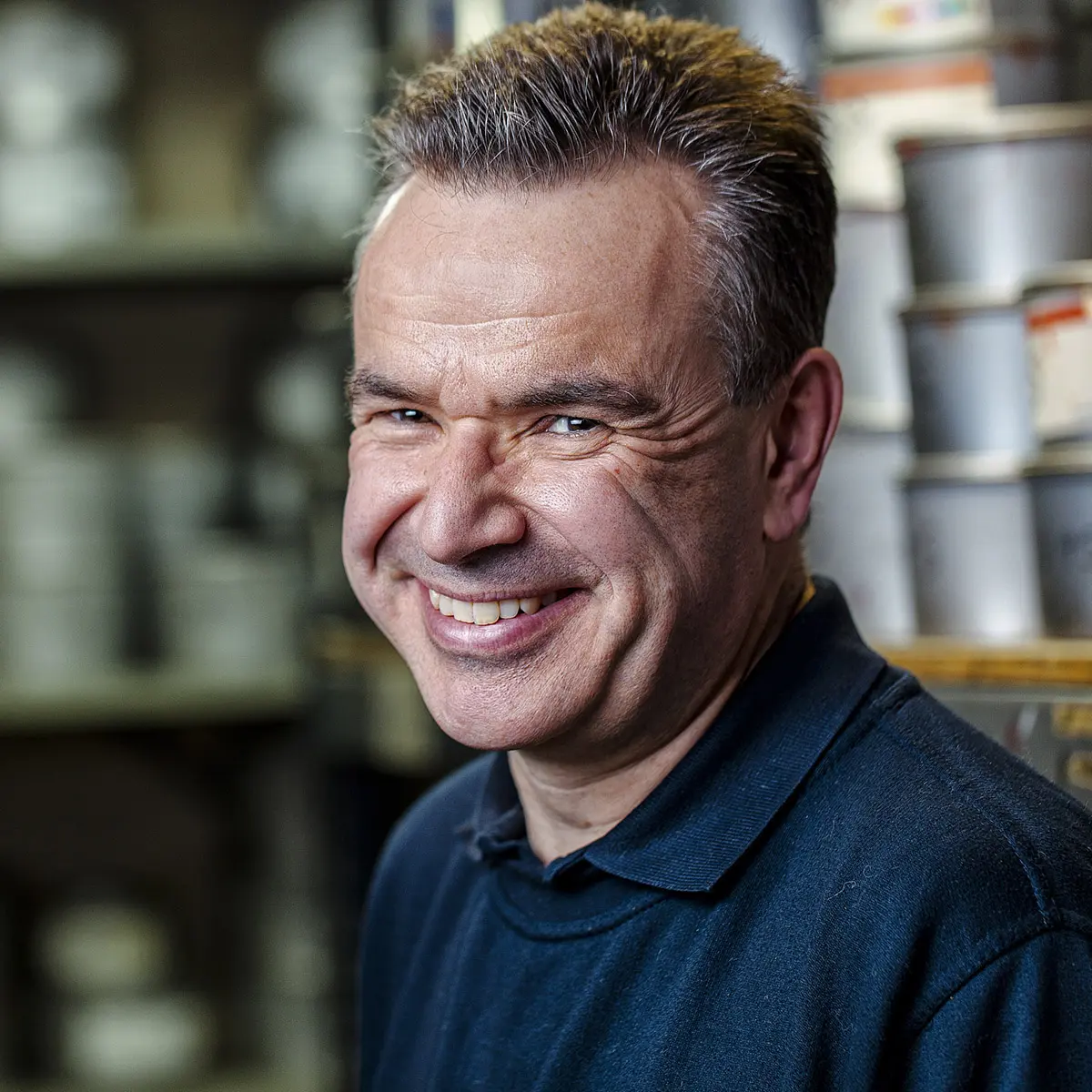 Peter Tonge
Production Director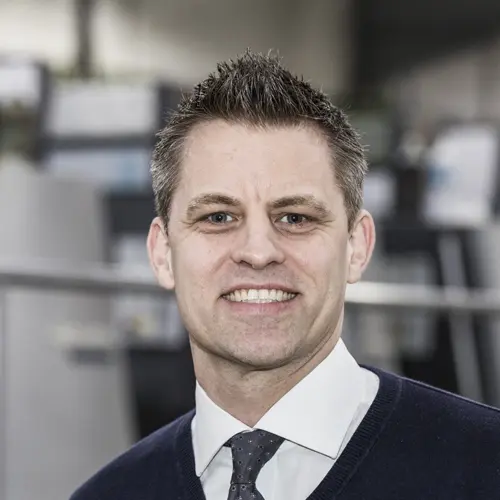 Alastair Davison
Business Development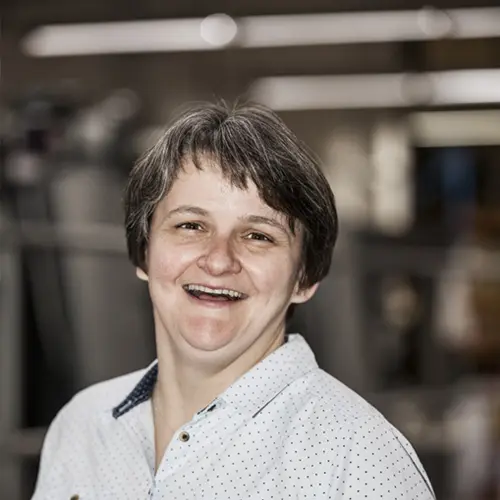 Helen Chambers
Finance & Accounts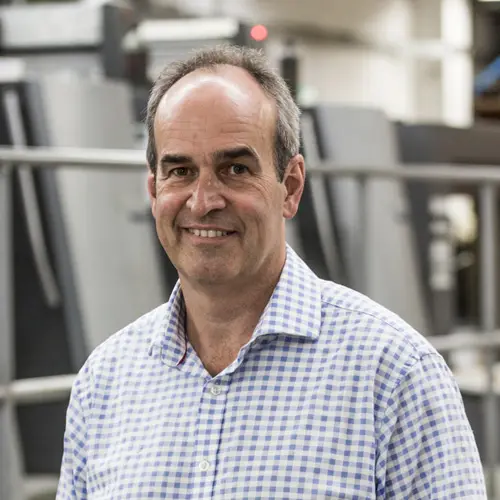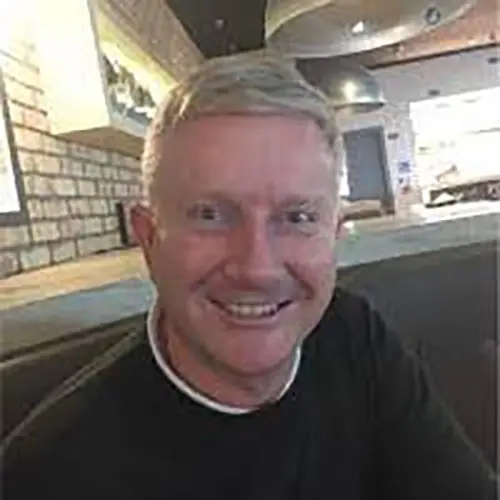 Rob Irving
Business Development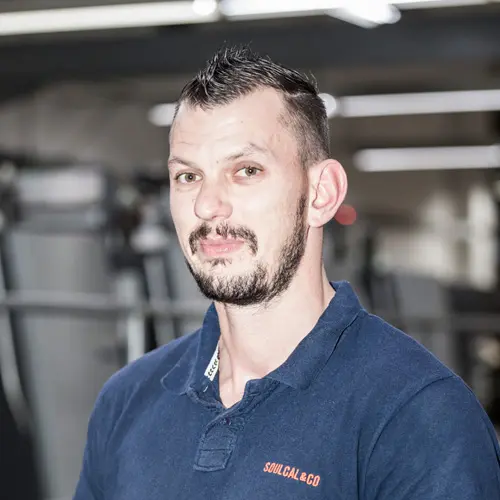 Steve West
Studio Manager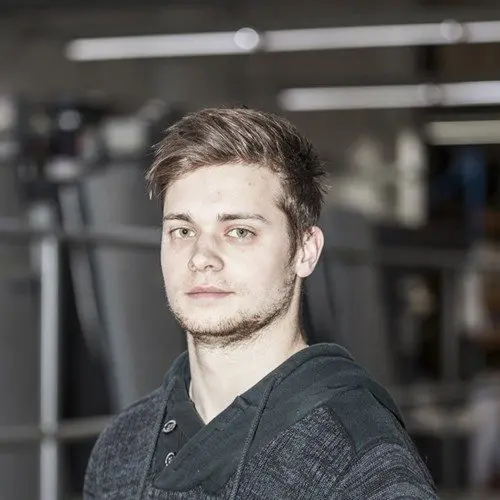 Jon Pigott
Printer and Designer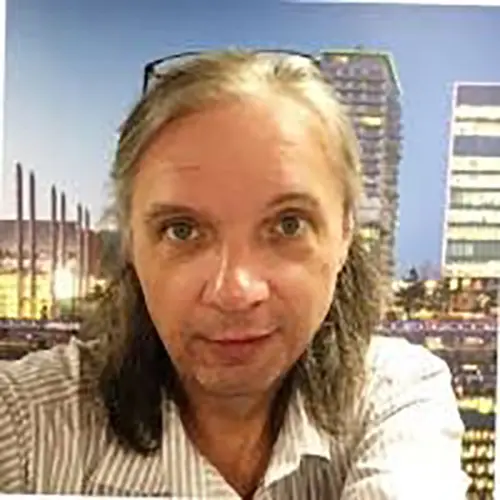 Jonathan Simpson
Commercial Manager
1 Heidelberg CX102 – 5 colours with Intellistart 2 and Inpress Control 720 x 1020mm
1 Heidelberg EP high powered digital press with variable data input – up to 470gsm and 330 x 700mm Max sheet size capable of running 3,500 sheets per hour
1 Heidelberg Linoprint CV with variable data input – up to 350gsm and 330x700mm max sheet size – with white and varnish finishes available
1 Mimaki CJV150-130 Wide Format Printing Device – 1300mm wide.
Apple Mac and PC Suite including full industry standard software with Heidelberg Prinect Integrated Workflow.
2 x Epson 9800 Digital Proofer
Enfocus Switch
Magnus 800 Platesetter – full CIP 3 and JDF compliant
Full Archiving facilities
GMG Colour Suite including colour server, colour proof and ink optimisation software
Fully integrated automated proofing via our Proofing portal www.yourproof247.com
Wohlenberg Protec Flowline Guillotine
EMC Polar Guillotine with Monitor Polar MOHR Guillotine with Monitor
Heidelberg Cylinder Platen C/C Sanwa B1 Auto Platen C/C Heidelberg Platen Crosland Platen C/C
Polar Pile Turner
Heidelberg Pallet Feed B1 Folder
3 x Stahl B2 Folders
Muller Martini – Gather/Stitcher
Morgana Digital Folder
4 Hole Drill
Shrink / Sleeve Wrapper
Film Laminator with Matt, Silk and Gloss Laminates
Stitchliner Mark 3
2x Mercedes Sprinters with 2,510kg capacity
Who we work for
A small selection of some of the companies and businesses we at Galloways Print and Media Specialists are proud to have produced print for.