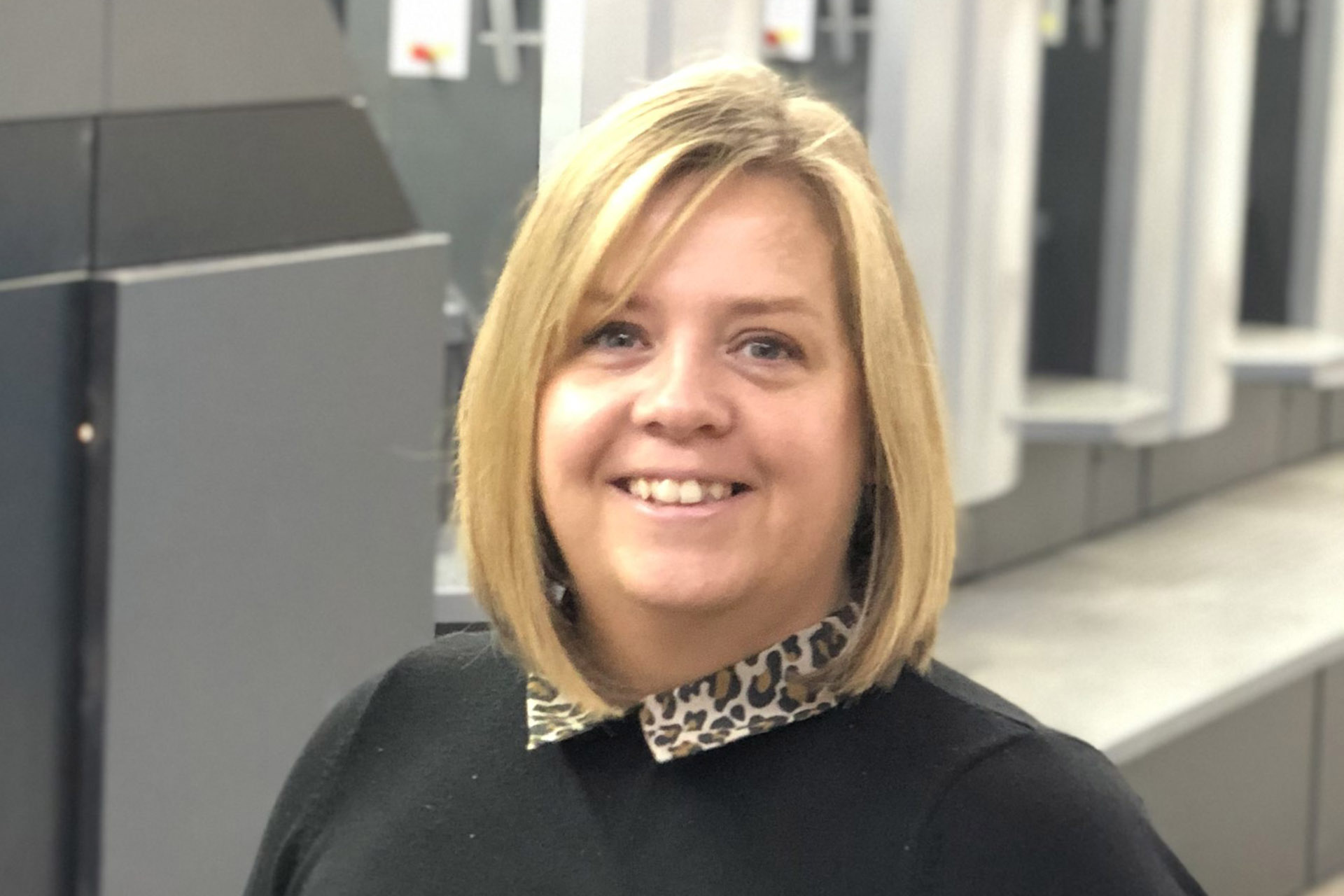 Meet the team: Dawn Galley
Time at Galloways:
2 and a half years – still the office newbie!
Job title:
Systems and Project Manager
What does that mean in real terms?
Looking at how we do things here to see if there are better ways to do what we do, what can we automate or streamline to become more efficient and hopefully become proactive rather than reactive.
Best bit of the job?
It's a key part of my role to constantly review our processes, looking for ways to become more efficient and streamline to provide a better service for our customers. The best part of my job is seeing a project come to life – customers often have ideas but they can't see a way to make them a reality and it's very rewarding to bridge that gap.
The most memorable/amusing/crazy print request you've ever had?
The craziest conversation I've had with a customer was when we were asked if we could print on to cakes. I had to diplomatically explain that while we can print on to a whole range of different substrates, I wasn't too keen on the thoughts of a Victoria Sponge going though our press!
Is print dead?
Definitely not, we're a tactile race. We like to touch and feel. What it does mean is Print has to fight alongside other forms of communication and marketing, so print has to become more creative and eye catching, it means the printing industry can't stand still, its evolving and at Galloways we're great at evolving with it.
What's the way forward for print?
We constantly have to look at what we do and if we can do it better. Technology moves at such a fast pace we have to be proactive to see where it can make a difference to how we do things, so we can continue to grow and offer the best possible service to our customers.
A little-known fact about yourself?
I've had a pint of Guinness with Barack & Michelle Obama
What's your super power?
Looking at processes whether existing or new and trying to figure out how we can use technology to make it streamlined/more efficient #geekindisguise