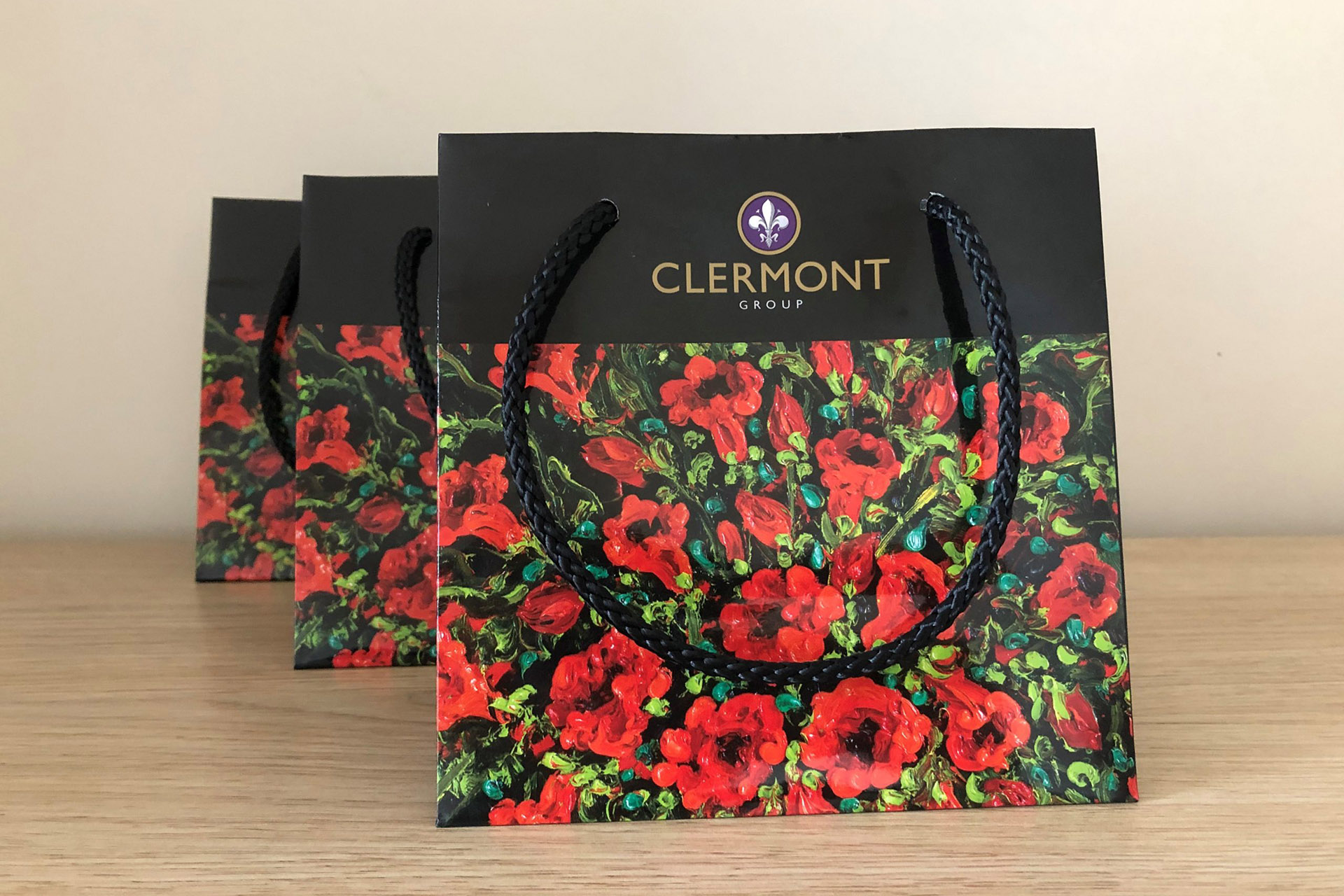 Bags of Style
Project
Leaders Advance Presentation Bags
The brief
Our customer is an international business group with headquarters in Singapore, building industry-lead businesses in healthcare, financial services and aerospace.
The business employs over 6,000 people around the world and they briefed Galloways to produce two sizes of top quality presentation bags  for a high profile company meeting.
The challenge
The project was a challenge in that it was a first for Galloways – bespoke bags were not something that we had been asked to produce before.
Of course, we set to work and rose to the challenge, working closely with the customer, asking lots of the right sort of questions.
The brief was very specific – the customer wanted two types of bag produced with a high quality feel and crucially,  no white edges visible. The black rope handle needed to be the exact colour of the bag, which itself needed heavy ink coverage. This meant that we had to source the best weight of stock to accommodate this, within the limitations of the production process
The timing of the meeting meant we were working to a tight schedule.
Our response
We selected a 225gsm Gloss stock which gave weight but not bulk along with a  high gloss finish.  We used a hi tack, hi gloss wet laminate which was thinner in microns than our in house heat laminate to avoid further bulk and the whole sheet was ink optimised to minimise the ink coverage used without affecting the colour
In order to keep the costs down for the customer, we amended the bags flap/turnover sizes so that we can fit both bags on one 720x1020mm sheet.
We sourced and had pre-cut lengths of 5mm 8 Plait Black Polyester to produce the handles, which were hand finished in house. 2 sides of each sheet required were edged using black markers to give the illusion of a black stock
A project to remember
From our initial consultations with the customer, we understood that this project would be a learning curve for the team. The result of our hard work and research was bespoke, hand finished bags with 13 Pre Folds, 8 separate tapings, 2 edgings and 8 Make-Up folds Per Bag, as well as two rope handles affixed and secured. It was certainly a challenge – which amounted to a stunning piece of work.