The Worker Bee, a visual image used through Manchester City Centre since the Industrial Revolution. When we were approached to work within the Bee in the City campaign, it was a huge honour.
To help and contribute towards something so iconic and meaningful in our home city of Manchester was an opportunity we grasped with both hands.
From the July 7 to September 23, over 100 big Bees (https://beeinthecitymcr.co.uk/big-bees/) , and 131 little bees (https://beeinthecitymcr.co.uk/little-bees/) are to be positioned around central Manchester and beyond on all street corners to create a Bee in the City trail map. The idea behind the initiative being a checklist of landmark to 'tick off' to say you have seen it, commissioned by a vast array of designers with contributions from world famous musicians.
Since being involved from concept, popularity has grown with publicity via just about every media channel possible – from local radio stations to a pull out piece in the Manchester Evening News. The Bees coupled with the ever present Mancunian Sunshine (!), really has bought a smile to everyone's face throughout the city.
As part of our involvement here at Galloways, we have printed and delivered trail maps, posters, leaflets (which can also be downloaded at the above Manchester Evening News link)  which every time we are in Manchester we see people using the printed literature to guide them around the city queuing up to photograph the stunning Manchester Bees.
For more information on this project please contact David.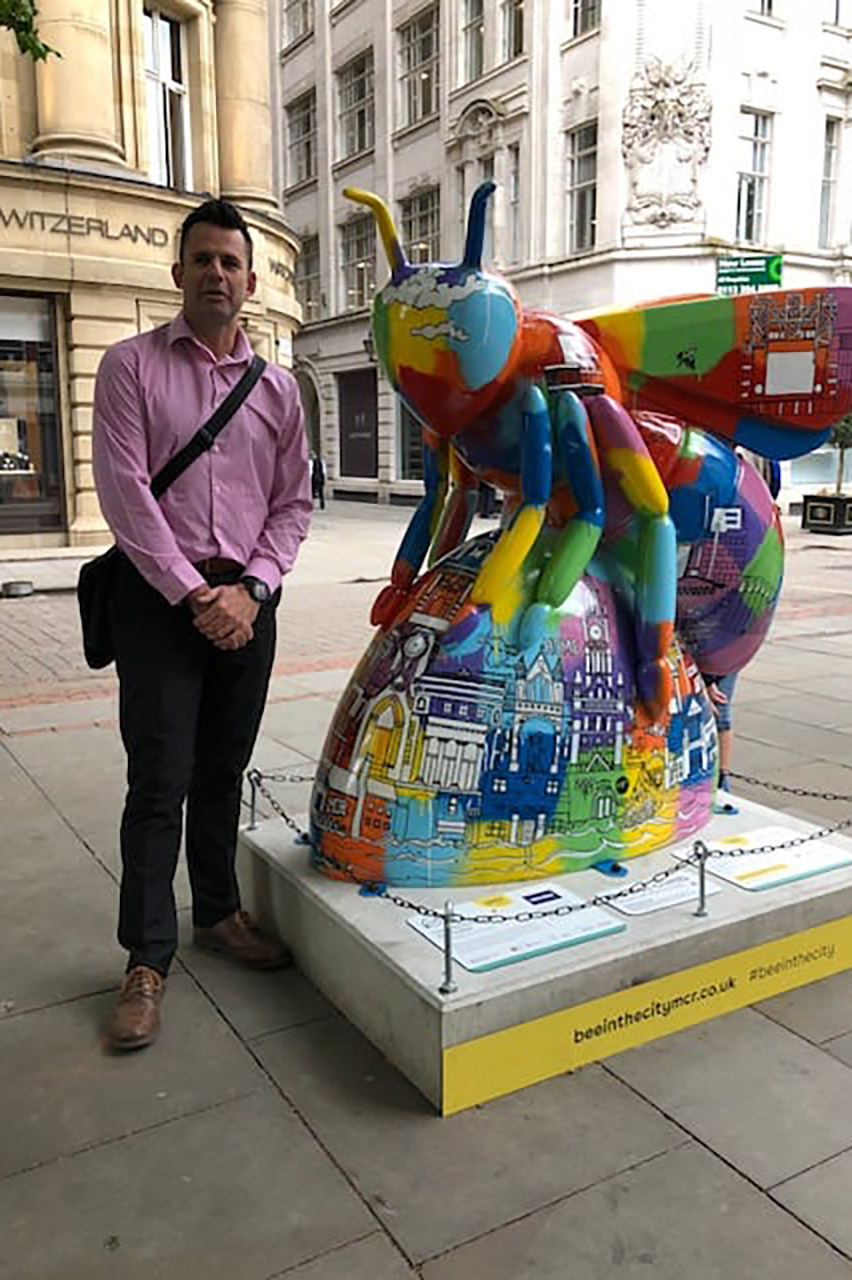 Jason Richardson, Galloways Sales Director explores the Bees whilst in Manchester.